Rear drive level plug
Moto Guzzi V700, V7 Special, Ambassador, 850 GT, 850 GT California, Eldorado, and 850 California Police models
Updated:
As a rule, do not rely on level plugs. Measure the quantity needed, put it in, and be done with it.
On the Eldorado rear drives, Moto Guzzi placed the level plug in the incorrect location on some of the rear drives. Check out the photos below to see the difference.
Tom Christian sent me these photos.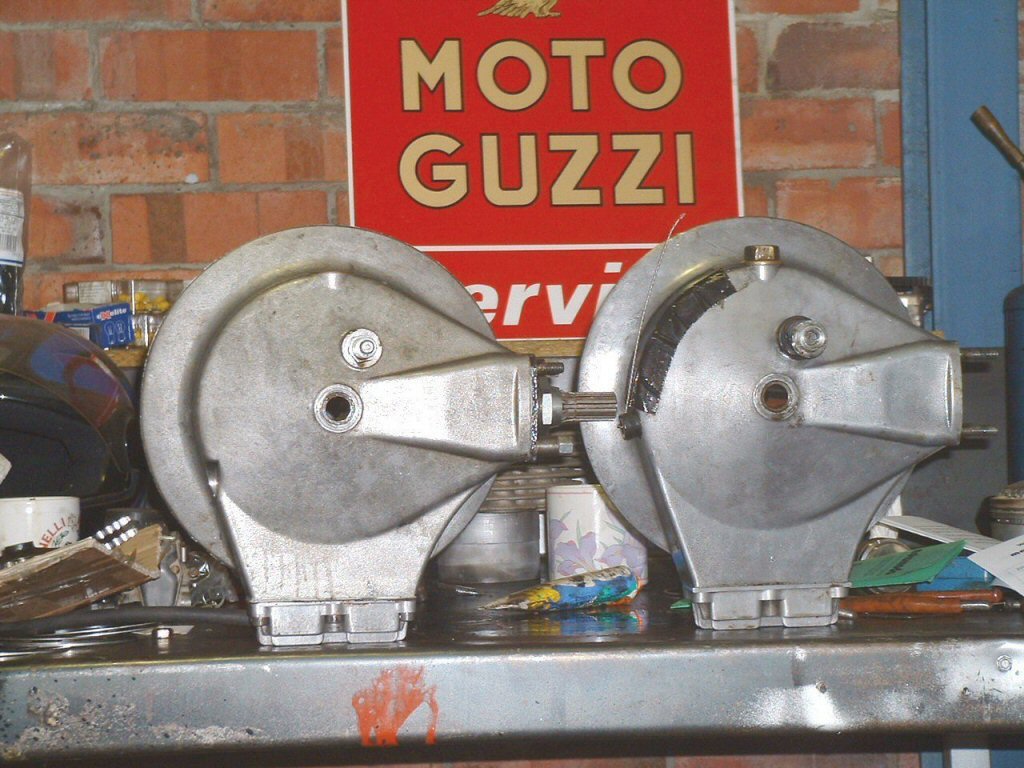 Ralf Brinkmann sent me the following excellent photos of the original Guzzi fix for incorrectly drilling the level plug.