Welcome !
[Comment from Gregory Bender] Pete Roper recently contacted me and asked if I would want to save some of his technical information on my website. I was thrilled that he would think of me. Because Pete already has a lot of information hosted on Jens' Guzzitech.dk website, I decided to add Pete's information here. Later, John Noble sent me a very good article on rebuilding the 5 speed Moto Guzzi gearbox, so I've added his article as well. Of course, this means that Jens' site will be updated from time to time. Please reference the Updates page for a list of updates.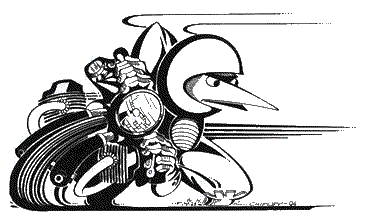 I've left Moto Guzzi, so Guzzitech.dk will no longer be updated.
In the future, the site will be hosted by Gregory Bender, to keep the material available on the net.
/Jens Lyck.