View all Wiring harnesses for the Moto Guzzi 750 S for sale
Tail light harness applicable to several tail lights:

MG# 14740920

MG# 17740900
Part number:
14741724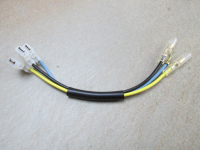 Tail light harness applicable to several tail lights: MG# 14740920 MG# 17740900
Connects the main harness to the tail light.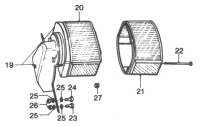 NOTE: This sub-harness is used on the V7 Sport and its tail light. The official Moto Guzzi 750 S spare parts catalog does not list this sub-harness. You may or may not require this sub-harness, depending on which tail light you have. If your tail light has three male spade terminals protruding directly from the bulb socket, then you will need this sub-harness.