View all Wiring harnesses for the Moto Guzzi V1000 G5 for sale
Alternator harness
Part number:
17747450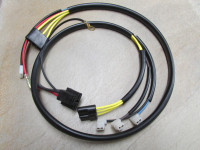 Alternator harness
Uses all of the original correct colors and heat resistant materials.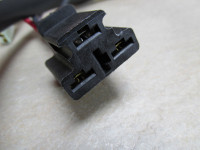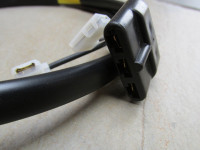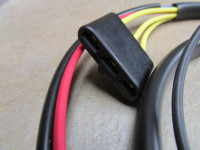 At the alternator and rectifier: Original flat three terminal insulating plugs are no longer available (MG# 14712464 or MG# 61712500); individual insulators are fit instead. Please inform me if you plan to re-use your original flat 3-terminal insulating plugs. I will fit the proper terminals that will enable you to do so. Or send your originals to me and I will fit them for you.
At the alternator: Original additional/special sheathing (MG# 14710200) exiting the alternator cover is not included because it does not accept the larger diameter heat resistant wire; regular sheathing is used instead and it fits nicely through the alternator cover.