Shock spring bearing
Suzuki DR350 motorcycles, 1990 - 1999.
Created:
Updated:
Buy O-rings for your DR350. Good quality + low prices.
I read about this idea and figured I would give it a try. Some claim improved shock performance because the spring is free to naturally twist as it expands and collapses. The added height will afford a bit more preload adjustment. But I could care less about either of those purported benefits. Instead, I wanted greater ease of preload adjustment and using a bearing significantly reduces the effort required to adjust the preload.
I first contacted Pivot Works directly to see if they had anything that would fit the dimensions of the DR350 (55 mm ID). They were not willing to check any dimensions and gave me the standard line that if they had something for the DR350, that it would already be listed for the DR350. Bummer, I would have liked their solution with the built in O-rings for sealing out the dust. Instead, I purchased a needle roller thrust bearing and two washers, McMaster-Carr part number 5909K22 and McMaster-Carr part number 5909K82.
I greased up the bearing and washers well and installed them. To help keep dirt out, I fit a section from a piece of inner tube around the bearing. So far, it works well.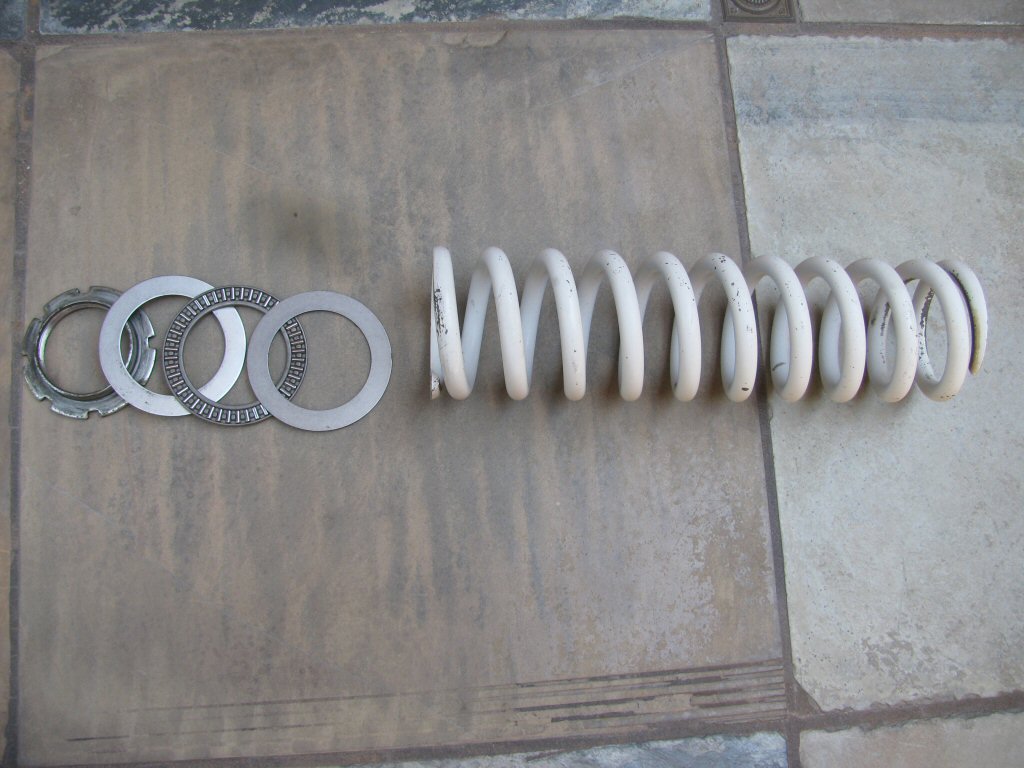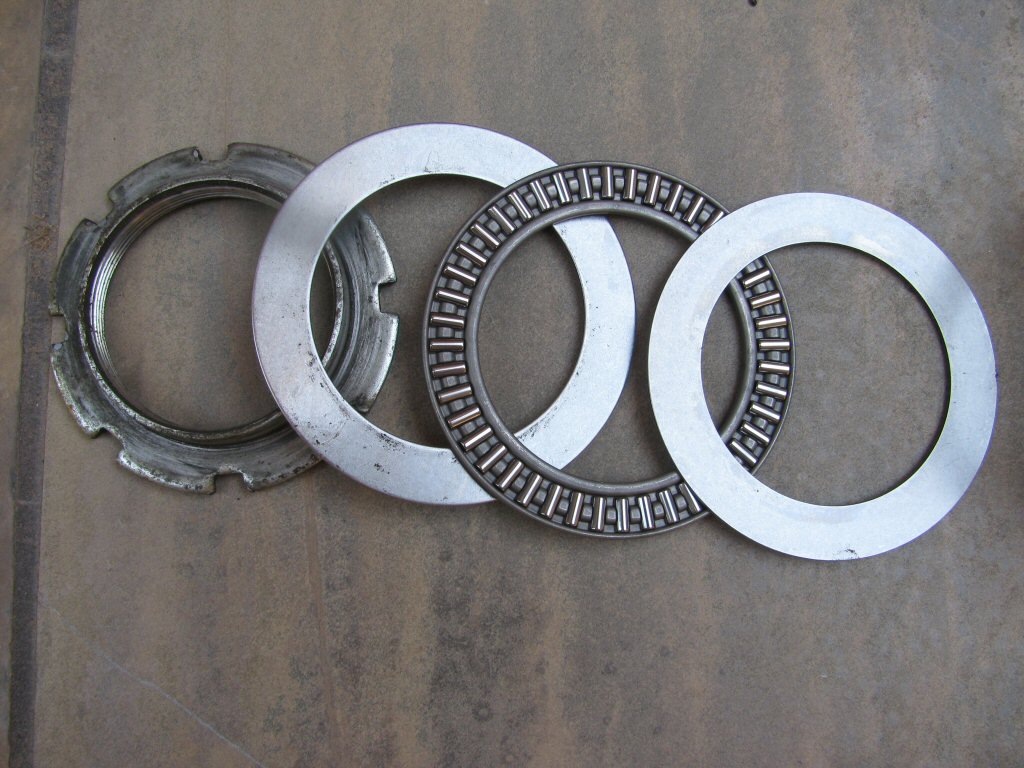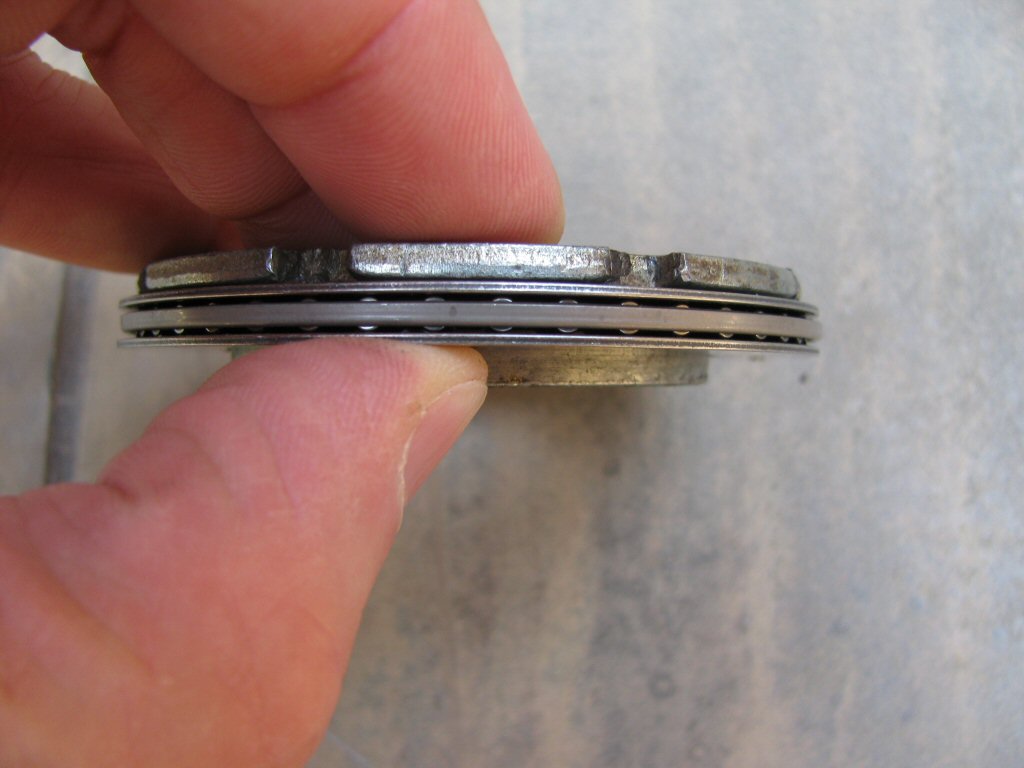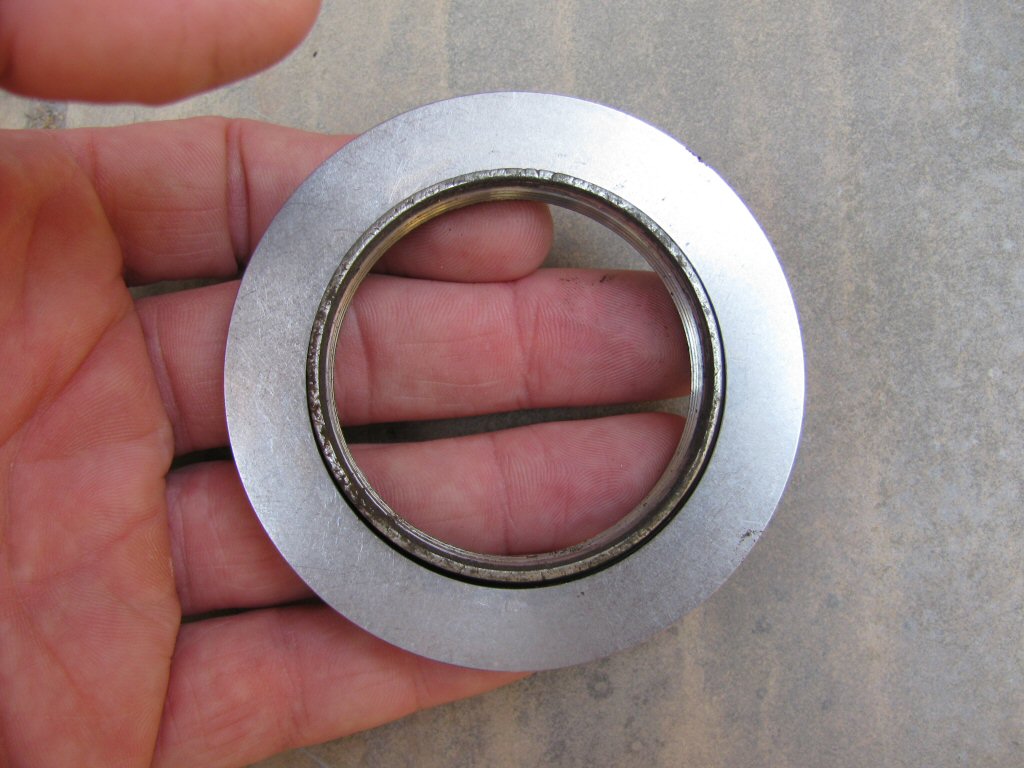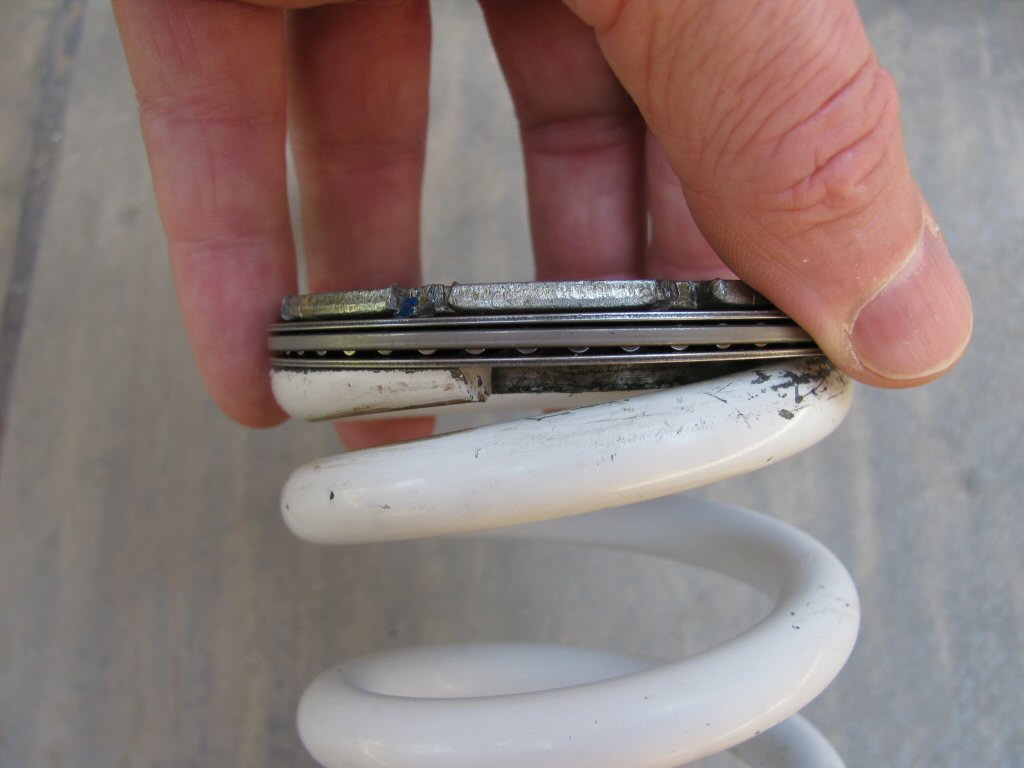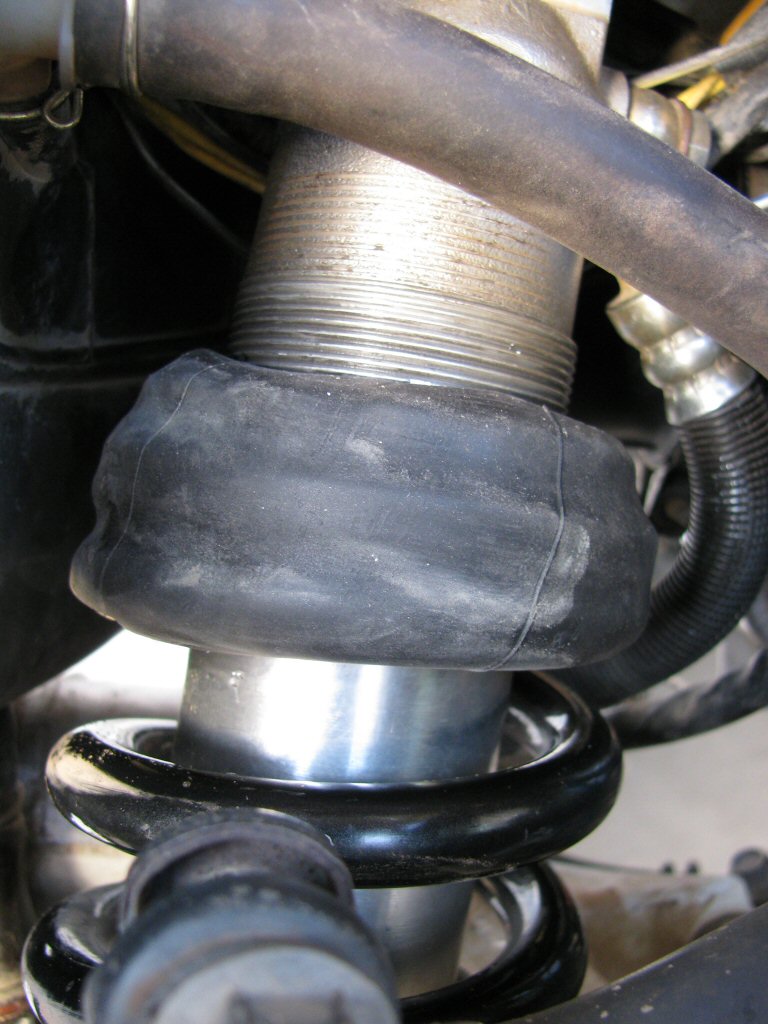 Gregory Bender's thoughts:
After two years, I really enjoy the benefit of this bearing each time I need to adjust the preload (which isn't too often).
I long ago gave up using the inner tube to keep dirt out. It was too difficult to fit in place and too much of a hastle to fiddle with. The grease I applied seems to be keeping everything rust free and it still works well, even with a little dust in it.
In short, I am quite glad that I installed this bearing.