View all Wiring harnesses for the Moto Guzzi V7 Sport for sale
Right handlebar switch
Part number: 12750300
Price: $7.75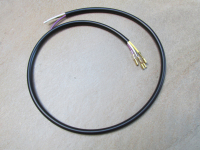 Right handlebar switch
Ready to solder to your switch. Works with switch pictured below (not included).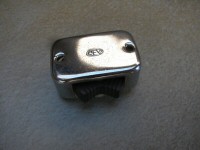 IMPORTANT NOTE: It is very easy to destroy original or aftermarket switches when using a conventional soldering iron. Even if you know exactly what you are doing and are very experienced with soldering procedures, the switches can very easily be rendered useless. Rather than using solder, I strongly recommend the following:
Use a conductive epoxy to secure the wires to the switch. Most epoxies, including JB Weld, do not conduct electricity. MG Chemicals makes a conductive epoxy that I've used with excellent results (part number 8331).