Brake light switch replacement (rear)
Moto Guzzi V700, V7 Special, Ambassador, 850 GT, 850 GT California, Eldorado, and 850 California Police models
Created:
Updated:
CEV replica
The common replacement for the original CEV brake light switch is a plastic bodied piece with a brass plunger. It fits perfectly.
Unlike the original, however, the brass plunger will short the circuit directly to ground through the actuating lever. This blows the fuse and it can be quite difficult to identify the cause of the short. A very poor design.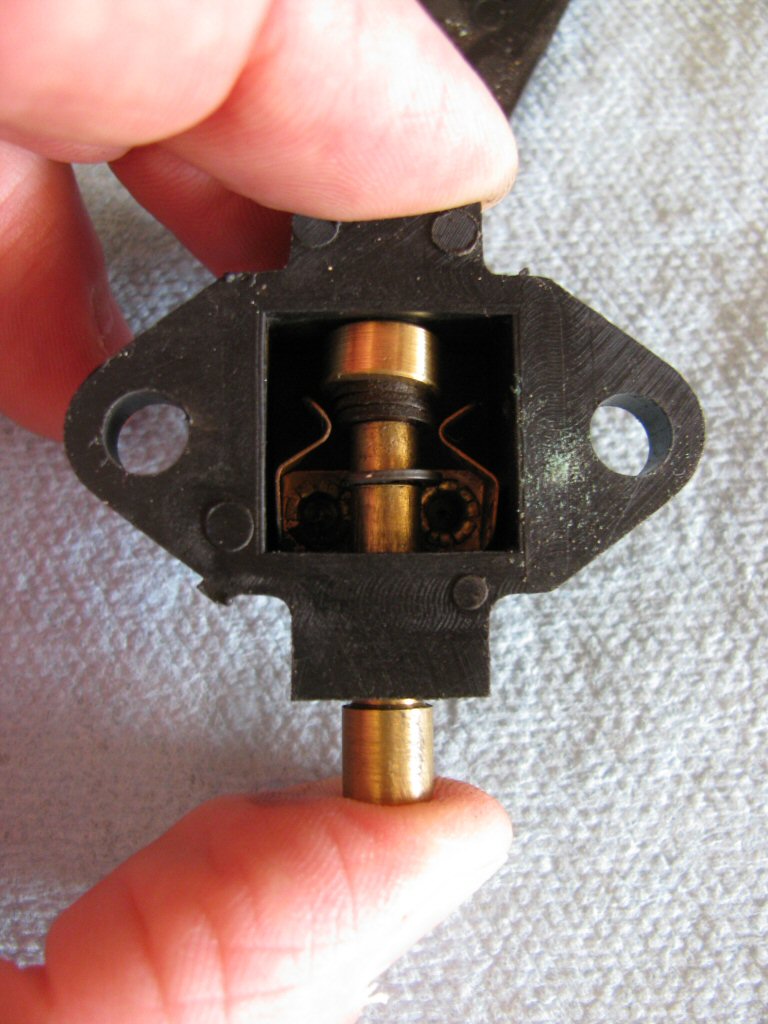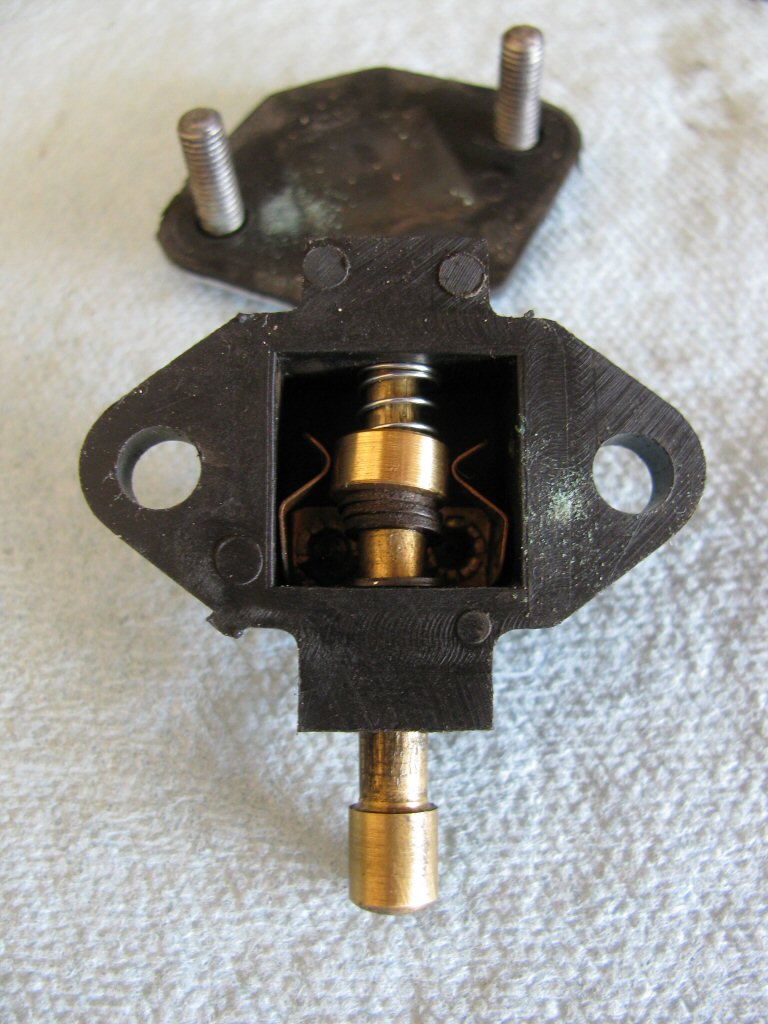 Therefore, the brass plunger must be insulated prior to installation. I've found that the cap from a Bic Ultra Round Stic Grip pen fits perfectly. With a little dab of silicon, it'll stay in place and function perfectly for years.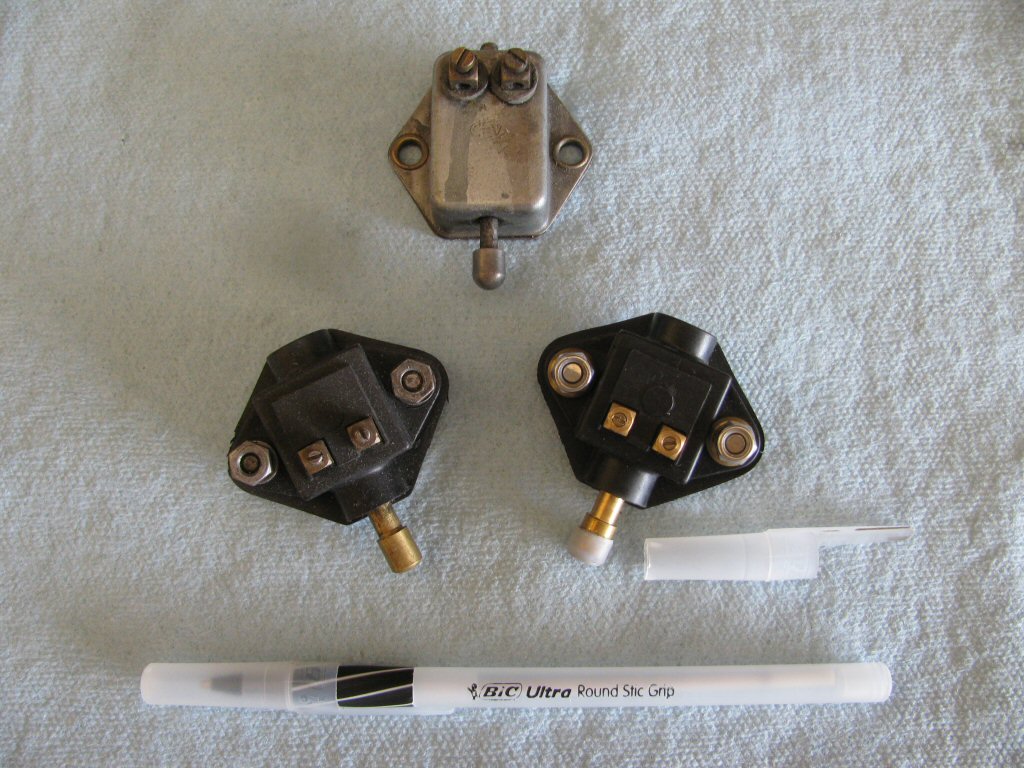 An alternative idea for an insulator was sent to me by Charlie Mullendore of Antietam Classic Cycle. In Charlie's own words:
A tire valve stem cap makes a pretty easy and effective isolator cap for the tip of the brake light switch plunger. Might require a little trimming to allow full travel of the plunger, but otherwise it works well.
Lucas replica alternative
I extracted this information from Charlie Mullendore of Antietam Classic Cycle off of the old Yahoo! Loopframe_Guzzi news group (which has now moved to Groups.io). In Charlie's own words:
The '73 Eldo (Al's Eldo) that I recently worked on had a rear brake light switch that I couldn't identify. Now I see what it was from: Stop lamp switch for all Norton Commandos, Triumph and BSA triples and Triumph 750 twins. Exact replica of Lucas part number 34815. It mounted up using the stock holes and had spade terminals instead of those aggravating little screw terminals of the o.e. part. At USD $7.50 it's cheaper as well.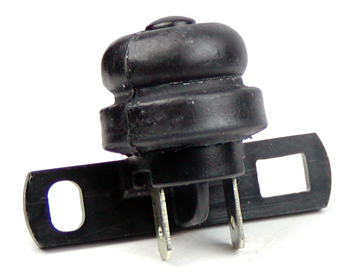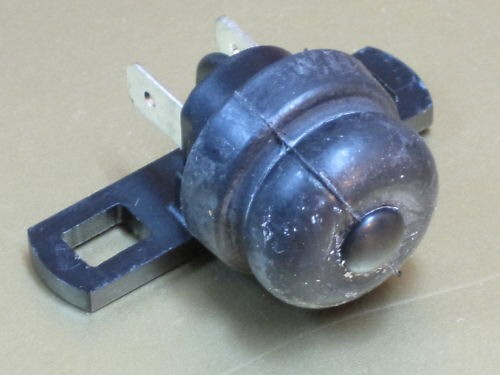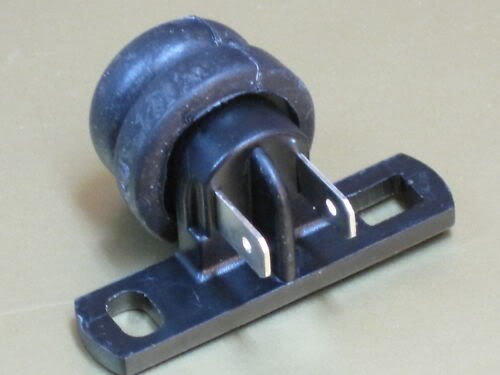 Thanks to Paul Hanks for sending me the Emgo part number for this switch.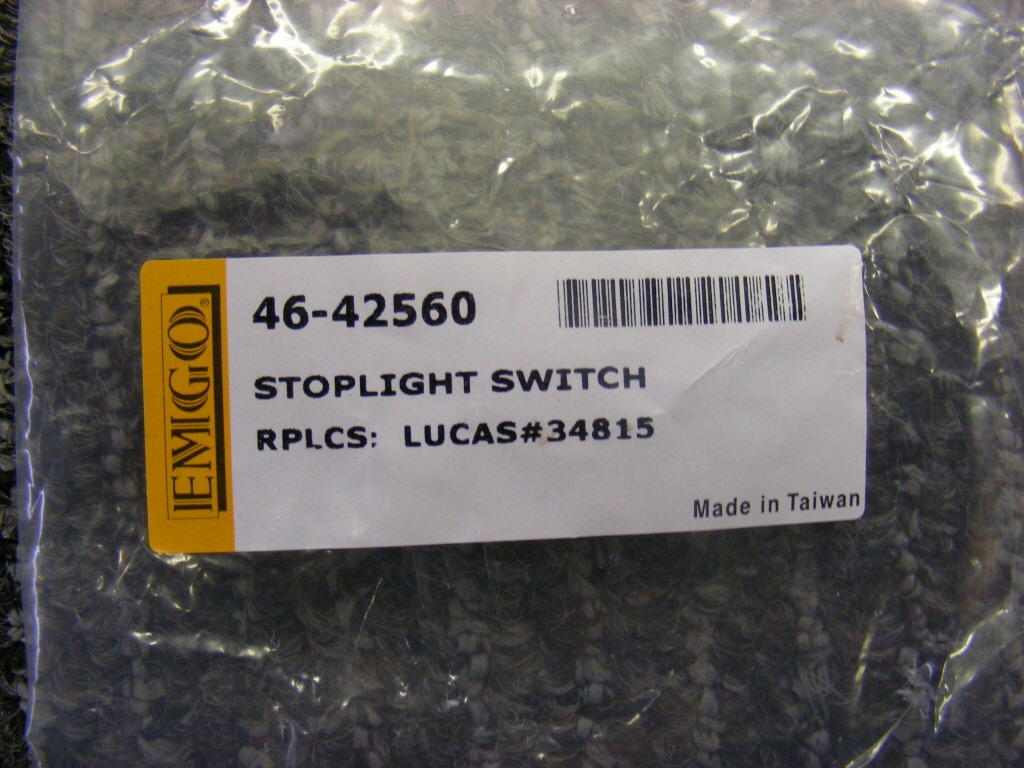 Since Domi Racer is no longer in business, Michael Mehall sent me a couple of links where this switch might be purchased.