Clutch hub securing nut tool
MG# 14912600
Moto Guzzi V700, V7 Special, Ambassador, 850 GT, 850 GT California, Eldorado, and 850 California Police models
Created:
Updated:
Option 2
Courtney Andrascik found a tool that he purchased on Amazon. The tool is described as Clutch Socket Tool Wrench Lock Nut Spanner Crankshaft Four Claws Clutch Nut Sleeve Socket for Motorcycle Motorbike Scooter GY6 Clutch Socket. It requires a slight modification with a Dremel tool to grind the teeth narrower and to take off a little inside of each tooth.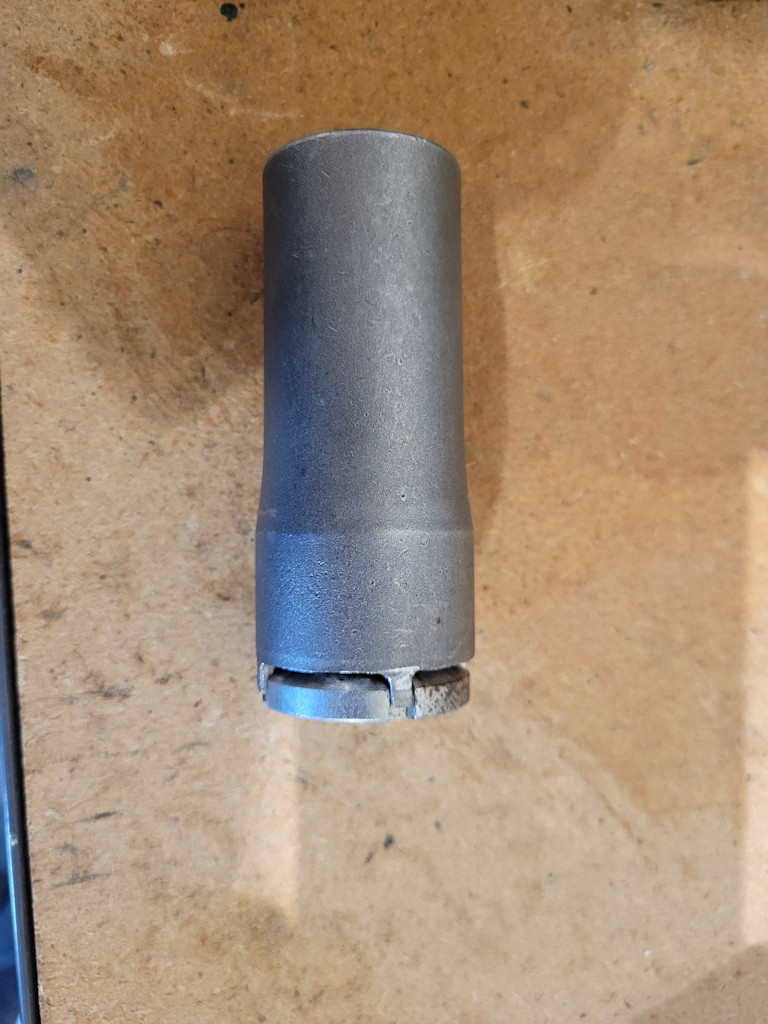 Option 3 (no longer available)
Stephen Brenton used to manufacture this tool. View all of the tools that Stephen Brenton used to make.
This tool is applicable to 5 speed transmissions only. 4 speed transmissions utilize a snap ring on either side of the clutch hub. Use with 1⁄2 inch breaker bar. See Guzzi Manual, Fig 79/2, tool 28. MG# 14912600