Fork seal carrier leaks/spinning at crimped area
Moto Guzzi V700, V7 Special, Ambassador, 850 GT, 850 GT California, Eldorado, and 850 California Police models
Created:
Updated:
I extracted this information from Mark Etheridge of Moto Guzzi Classics off of the old Yahoo! Loopframe_Guzzi news group (which has now moved to Groups.io). In Mark's own words...
Have seen quite a few like this. I clean the inside out real good with carb cleaner, then high pressure blow it. Then I get heat gun and get collar real warm, then with a popsicle stick I put J-B WELD down there. The heat helps it kind of flow a lot better. Never had one leak or spin after doing this.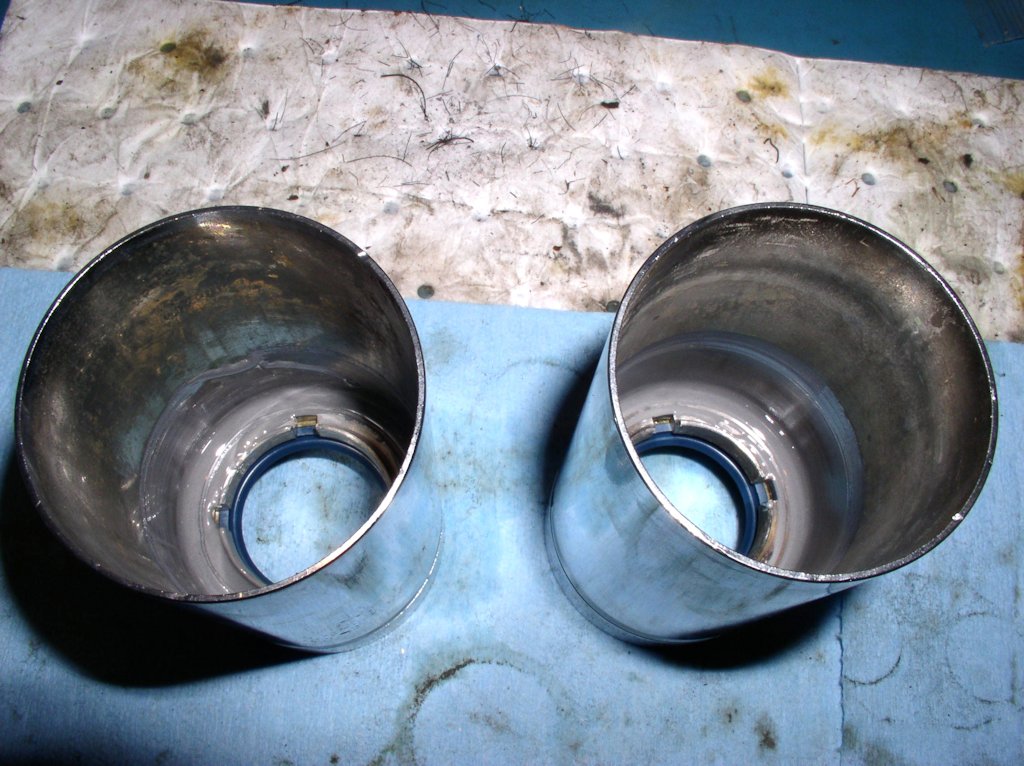 And some more information from K. Ross Raymond, in his own words...
You seal from the spring cup side where you see the two parts come together, there is a crevice all the way around the ID of the spring cup that needs to be sealed.

Clean the inside of the cup thoroughly with solvent a few times, making sure the crevice is completely free of oil and grease. Then heat the assembly nice and warm so the J-B WELD flows into the crevice. I applied it using a dental pick, working it all around the ID of the cup, slightly up the side and the floor of the cup also. No more leaks, and my first cup leaked so much that a small puddle formed on the garage floor.

It still makes no sense to me, but it works. This info was originally from Mark.