Side cover bottom pin repair
Moto Guzzi V700, V7 Special, Ambassador, 850 GT, 850 GT California, Eldorado, and 850 California Police models
Created:
Updated:
Thanks to Charlie Mullendore of Antietam Classic Cycle for providing the following information on the old Yahoo! Loopframe_Guzzi news group (which has now moved to Groups.io).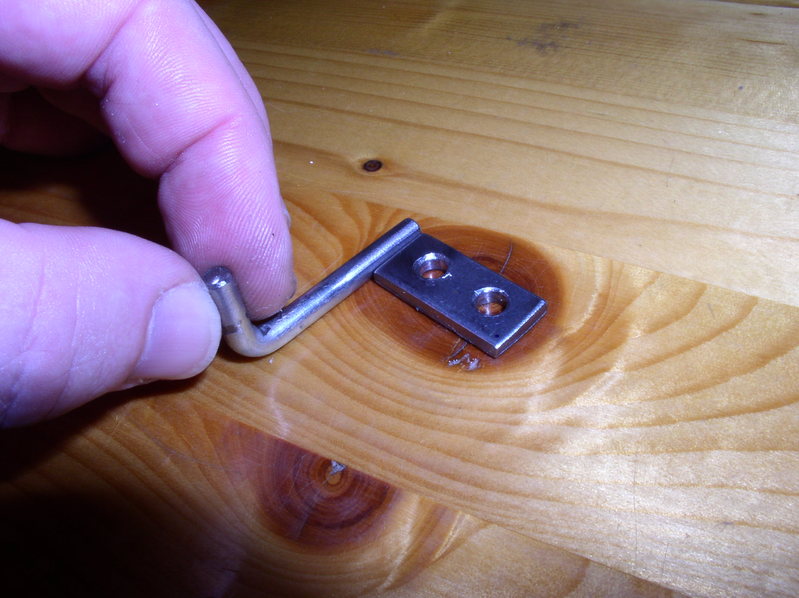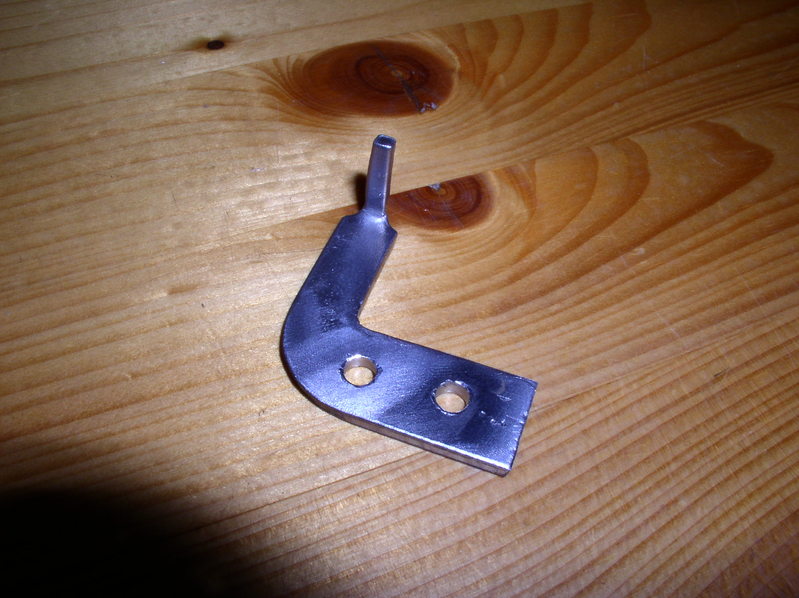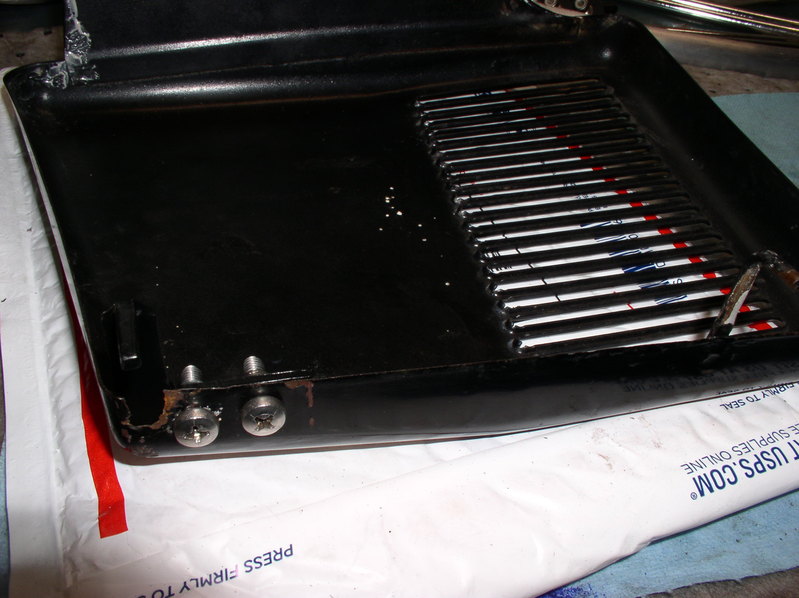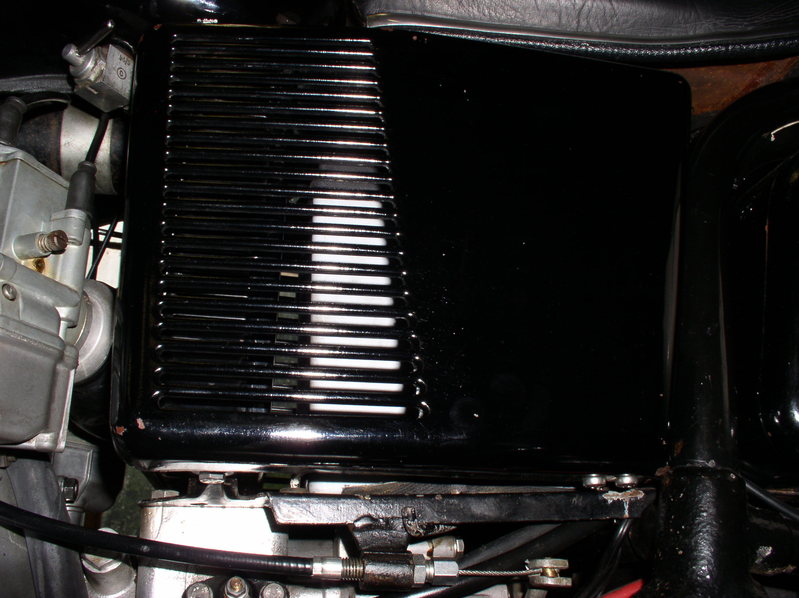 Thanks to Paul Hanks for sending me this information via e-mail. In Paul's own words:
My battery box cover had one pin corroded off. I used a piece of 4 mm all thread (SS) and nylocks. It's not for a purist but it will get the job done. My wife has since painted it black.
Personally, I like Paul's solution. In my experience, JB Weld never works to hold a new pin in place. Paul's method is unobtrusive and permits him to keep the original patina as long as he wishes to do so. Should a repaint ever be needed, the rusted area and drilled hole are very easily repaired to as original condition. Nice.
To prevent any abrasion damage, a person could slip a length of small diameter vacuum hose tubing over the threads - particularly the horizontal portion that does not fit inside the protective grommet of the battery tray.