Swing arm spindle adjustment tool
Moto Guzzi V700, V7 Special, Ambassador, 850 GT, 850 GT California, Eldorado, and 850 California Police models
Created:
Updated:
Stephen Brenton used to manufacture this tool. View all of the tools that Stephen Brenton used to make.
Two pins in tool fit into the two holes in the spindle. See Guzzi Manual, Fig 108, tool 13. MG# 12903000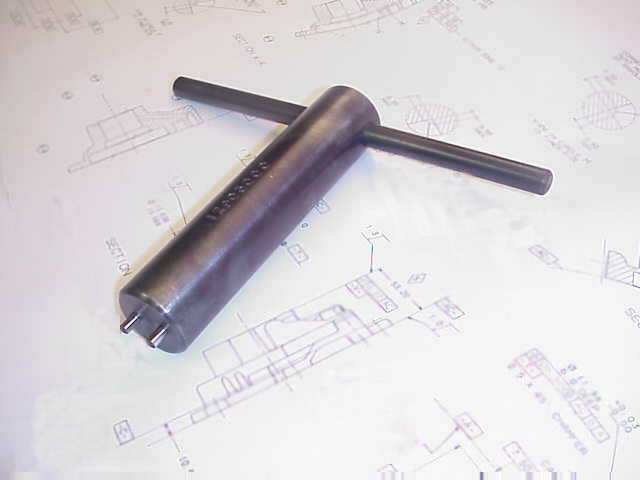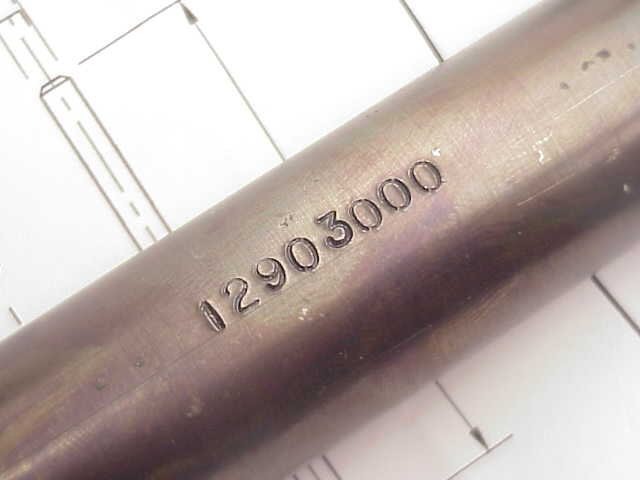 As an alternative, Paul Hanks sent me the information on the tool he made. In Paul's own words:
The tool I made to remove the pins that secure the swing arm. It's a couple of 4 mm socket head cap screws attached to a piece of hardware store flat bar.