Seat latch - spring loaded
Moto Guzzi Quota 1000 and Quota 1100 ES models
Updated:
Option A
Thanks to Stanislav Bojan Zupet (Zupi) from Slovenia for sending me these photos in a private e-mail.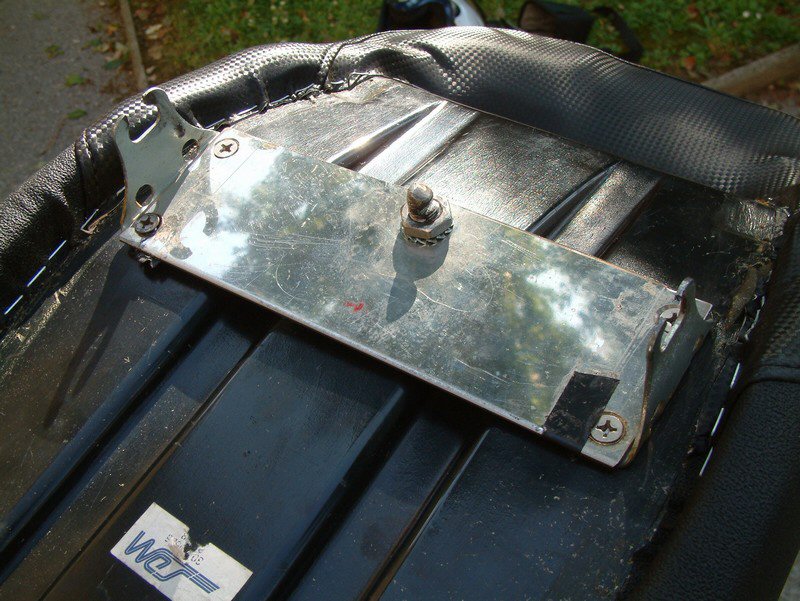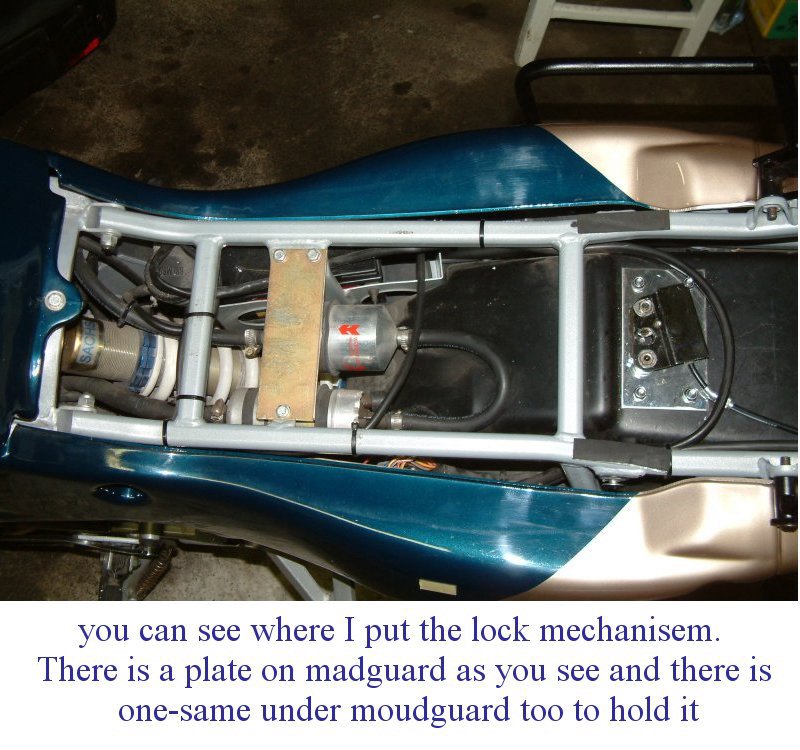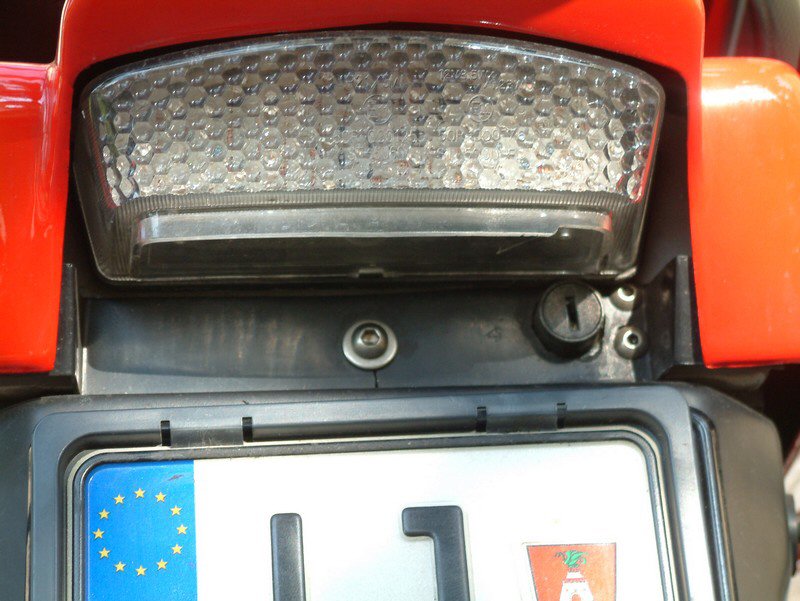 Option B
I've wanted to be able to remove the seat without removing the side panels. I know that some have mounted a remote latching system, I chose a different approach.
I purchased the following:
Installation was simple:
Remove side covers.
Remove the two bolts that secure the seat to the frame.
Replace bolts with the ball nose plungers.
Adjust ball nose plungers to protrude the appropriate amount.
The end result for me a seat that seems to stay in place very well while still affording easy removal. I'm sure I could have done without the tool (3382A15), but it made life a lot easier and didn't require me to file a screwdriver to fit.
Also, I'm not sure that the plunging part of the ball nose plunger does much at all other than to provide a smooth, rounded surface for the seat securing brackets to flex around. I think the same effect could be accomplished by grinding down the end of a 8 mm bolt so that it has a nice, rounded end. This can be quickly accomplished with a bench grinder and a hand drill. Chuck the bolt in the hand drill and run the hand drill while grinding...makes a nice rounded profile. And, since the threaded holes go all the way through the mounting tabs, a person could simply screw them through from the backside.