Turn signal replacements
Moto Guzzi Quota 1000 and Quota 1100 ES models
Updated:
I finally went down to my local Harley Davidson/Buell dealership and purchased the often recommended turn signals at a greatly reduced price for each complete turn signal). The signals are used on the 2005 Buell Lighting, and perhaps other models. They are identical in all respects save for the diameter of the stud that mounts to the bike (they are made by the same Italian manufacturer). The Buell's use a smaller diameter stud than the Quotas. You can swap the stalks (with studs) from the Quota turn signals to the Buell turn signals.
A drain hole located at the bottom of each turn signal necessitates two different part numbers:
Left front and right rear - Y0503.02A8
Right front and left rear - Y0504.02A8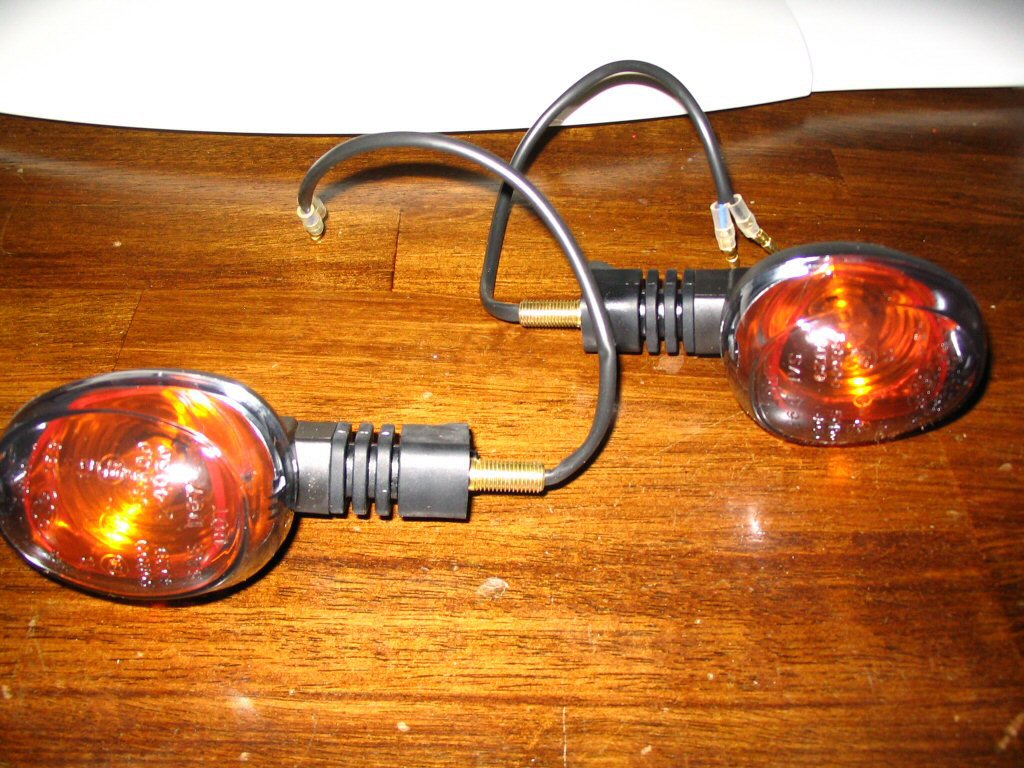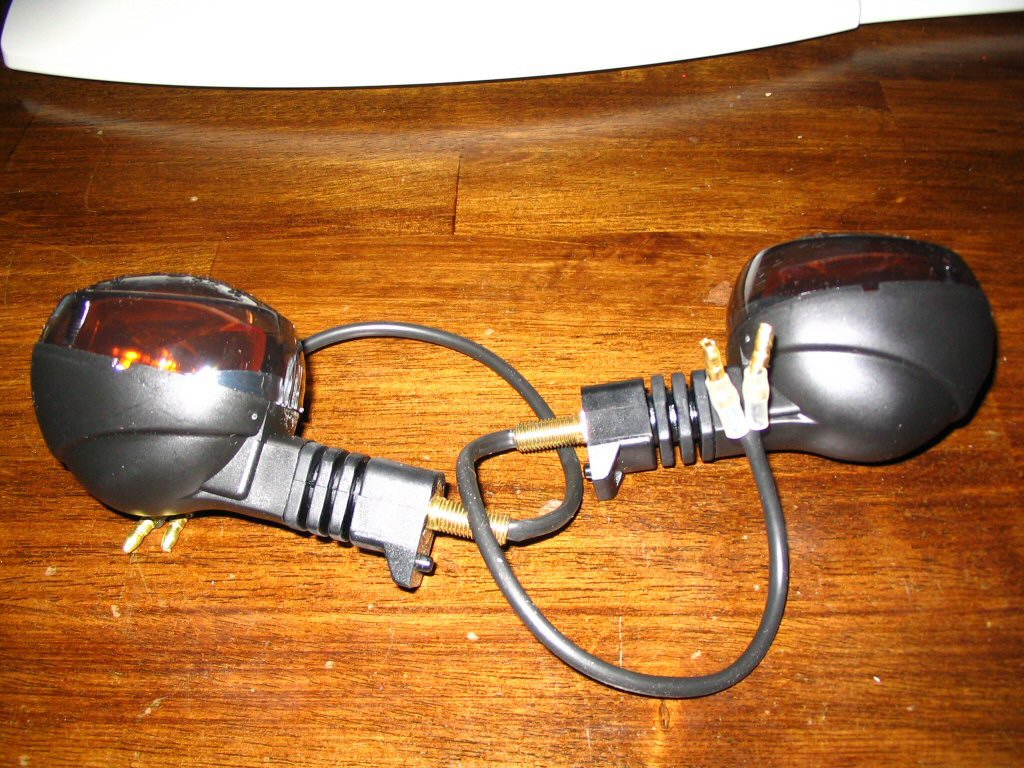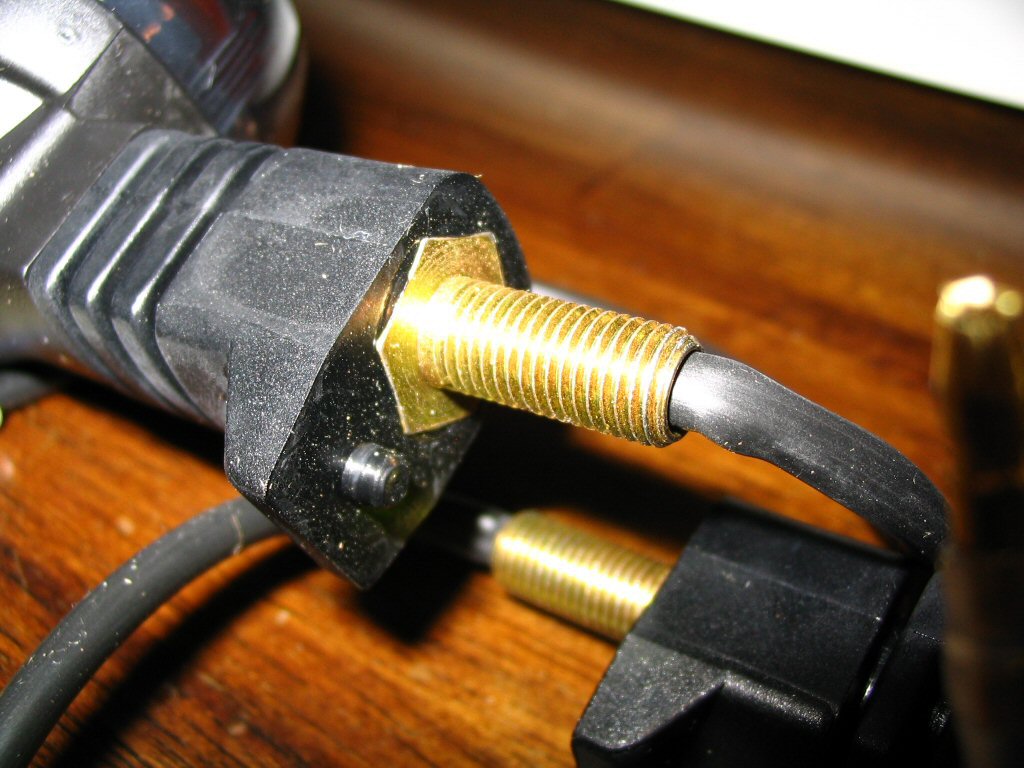 Turn signal source
Thanks to Ken Wisdom for sending me this information via e-mail. In Ken' own words:
Most HD dealers don't or won't stock Buell parts anymore. I found them here and shipping was quick.

I used the entire new turn signal using new 8 mm nuts, fender washer and lock nuts instead of switching out the studs. These are flexible so they won't break if lightly bumped.

I also just took both the new and old signals apart and used the existing wiring which is the same. That way you don't have to go back into the harness inside of the fairing and make/bodger up the connection. Whole process took 15 minutes per light.