Handlebar switch - K&S 12-0030
Moto Guzzi V700, V7 Special, Ambassador, 850 GT, 850 GT California, Eldorado, and 850 California Police models
Created:
Updated:
Buy a wiring harness for this switch
K&S makes a modern, good quality, universal handlebar switch. While it does not have a period appearance, it is readily available and attractively priced. While the switch comes complete with wiring instructions, the following data specific to Moto Guzzi V700, V7 Special, Ambassador, 850 GT, 850 GT California, Eldorado, and 850 California Police models should be helpful.
The length of the wiring is 420 mm from the edge of the switch to the far end of the plug; the pigtail is an additional 200 mm in length.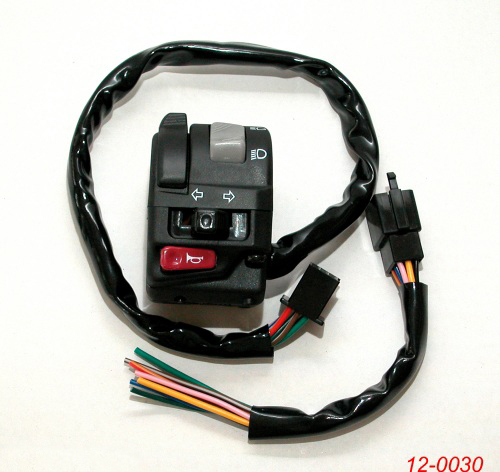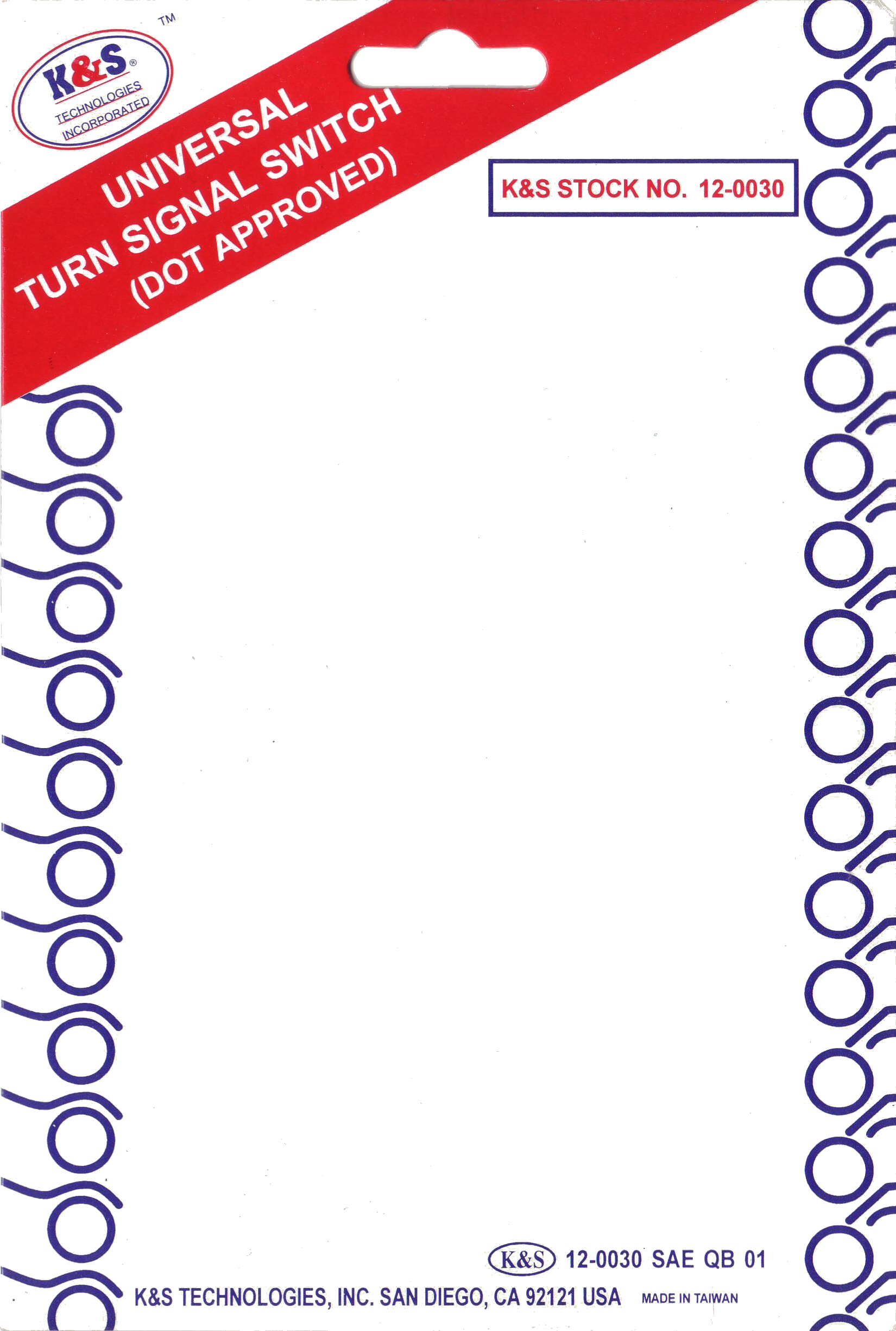 | Function | K&S 12-0030 | Moto Guzzi |
| --- | --- | --- |
| Horn (wire to distribution panel) | Pink | Black |
| Horn (wire to ground) | Black | None - original Moto Guzzi switch grounds through the handlebar switch to the handlebars |
| Right turn signal / turn indicator | Dark Green | Yellow or white/black |
| Turn signal / turn indicator (live wire from fuse panel; goes through flasher unit / blinker unit) | Brown with white tracer | Purple |
| Left turn signal / turn indicator | Brown | Yellow with black tracer |
| Running lights / parking lights (tail light, gauge illumination lights, etc.) | Blue | Gray with red tracer |
| Headlight high beam | Yellow | Green with black tracer |
| Live wire from fuse panel | Red with yellow tracer | Brown |
| Headlight low beam | Green | Green |