Oil pressure gauge
Moto Guzzi Quota 1000 and Quota 1100 ES models
Updated:
Gregory Bender's gauge
After adding an oil pressure gauge to my Ambassador, I decided to do the same with my Quota. Read about my set up on my Ambassador (same as for the Quota).
The aluminum plate to which I've attached the oil pressure gauge, volt meter, and 12 volt power outlet is covered with a carbon fiber sticker. The plate is secured using the forward-most pair of handlebar clamp bolts. I used longer bolts and spacers (painted steel pipe) to achieve the proper clearance needed while still maintaining good torque on the clamp bolts.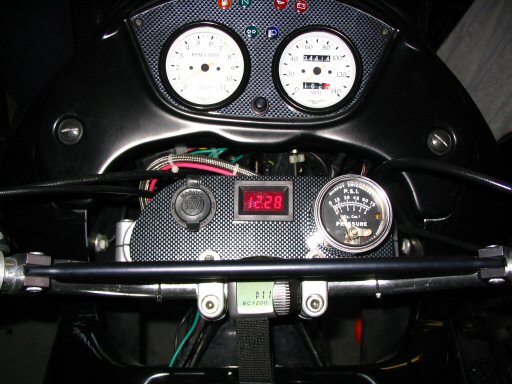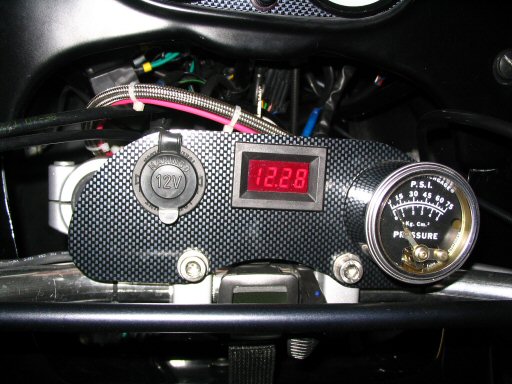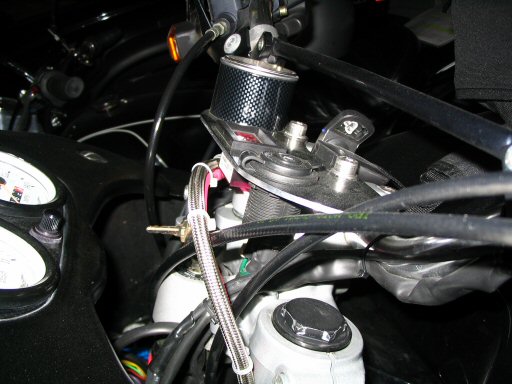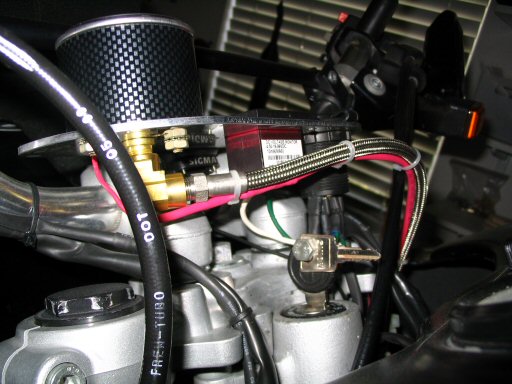 Randy Peterson's gauge
Randy sent me some photos of his gauges and the special manifold he made. Neat stuff!