View all Loop frame wiring harnesses for sale
Relay solution for the starter and headlight
Part number: RELAY-HARNESS
Price: $99.75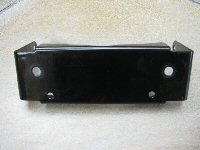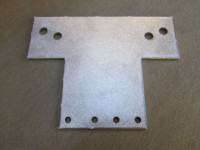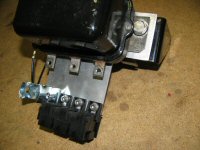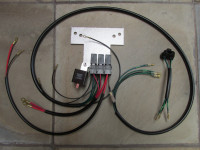 ---
---
---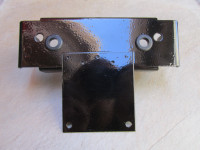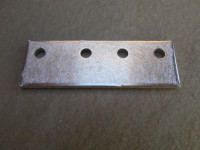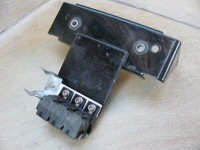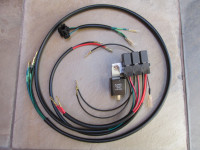 Relay solution for the starter and headlight
No more excuses! Relays greatly improve the performance of the starter and headlight. Your headlights will burn brighter and your starter solenoid will receive the high amperage current it needs when you use relays. Relays also dramatically extend the life of the starter button and headlight switch (especially the lovely and valuable original CEV switches).
I wrestled long and hard to create a solid solution that is in line with what I believe Carcano and Todero would have designed. A few points I'll mention:
Complete solution - includes all needed components.
Works with your existing voltage regulator: Magneti Marelli or Bosch (fitment with alternators is not a problem).
Similar to the original starter relay (and to afford ease of access), I located all the relays behind the battery and beneath the voltage regulator. This keeps the headlight bucket largely uncluttered and doesn't hide anything under the gas tank were it is difficult to access.
Aluminum bracket is CAD/CAM designed and precision CNC machine made for an excellent fit. All fasteners are stainless steel and metric.
Wiring is color coded to original specifications.
No permanent modification to the voltage regulator bracket is required. The custom brackets fit perfectly within the available space.
Relay sockets are used to make installation trouble free.
Includes a new headlight plug, starter relay harness, relays, flasher bracket, and turn signal flasher (a

USD $43.00

value if purchased individually from me).
Each relay is wired independently from each other: starter, headlight low beam, headlight high beam. This slight redundancy permits one relay to fail without affecting the functionality of any other relay.
Includes 2 brackets for mounting a turn signals flasher: one each for round flashers and for rubber mounted rectangular flashers. Turn signal flasher is NOT included.
Includes all three needed relays.
Relays are of a standard size and easily replaced at any time (they simply plug into the socket).
Simple installation - bolt on the bracket, route the wires, plug in to the terminals (Installation instructions here).