2013 March 19: Inspect and prepare the crankcase
Created:
Updated:
First entry|Previous entry|Next entry|Last entry
---
I start by inspecting the casting immediately above the rear main bearing. While not common, it is possible for this area to crack. Now is the time to catch it.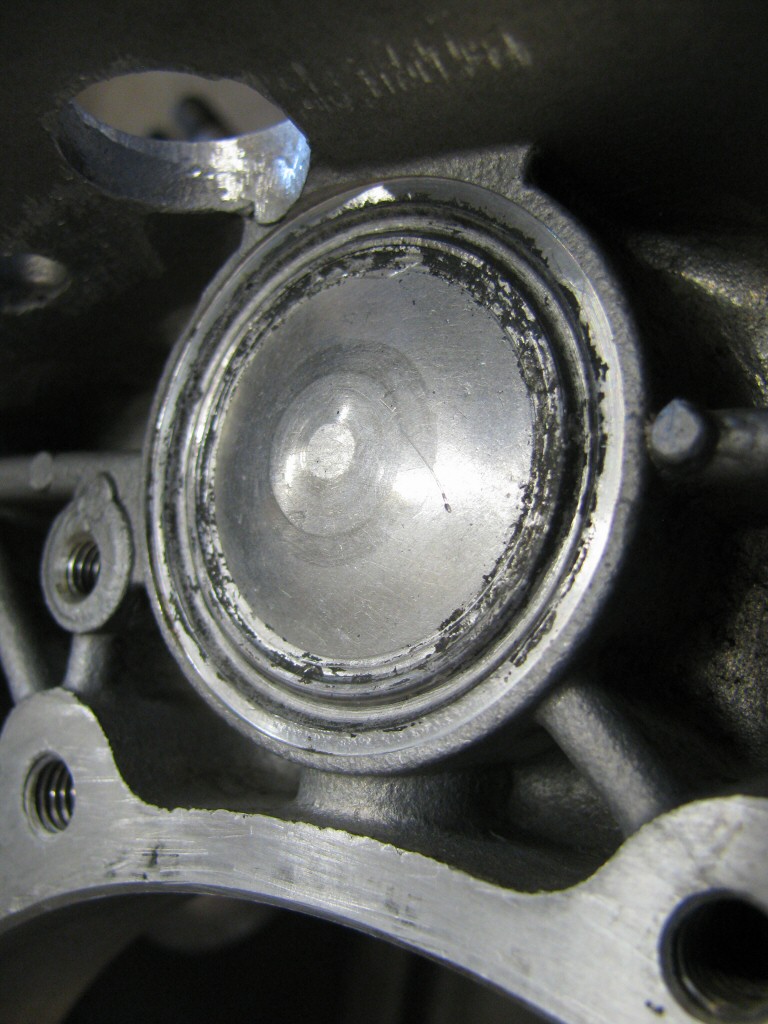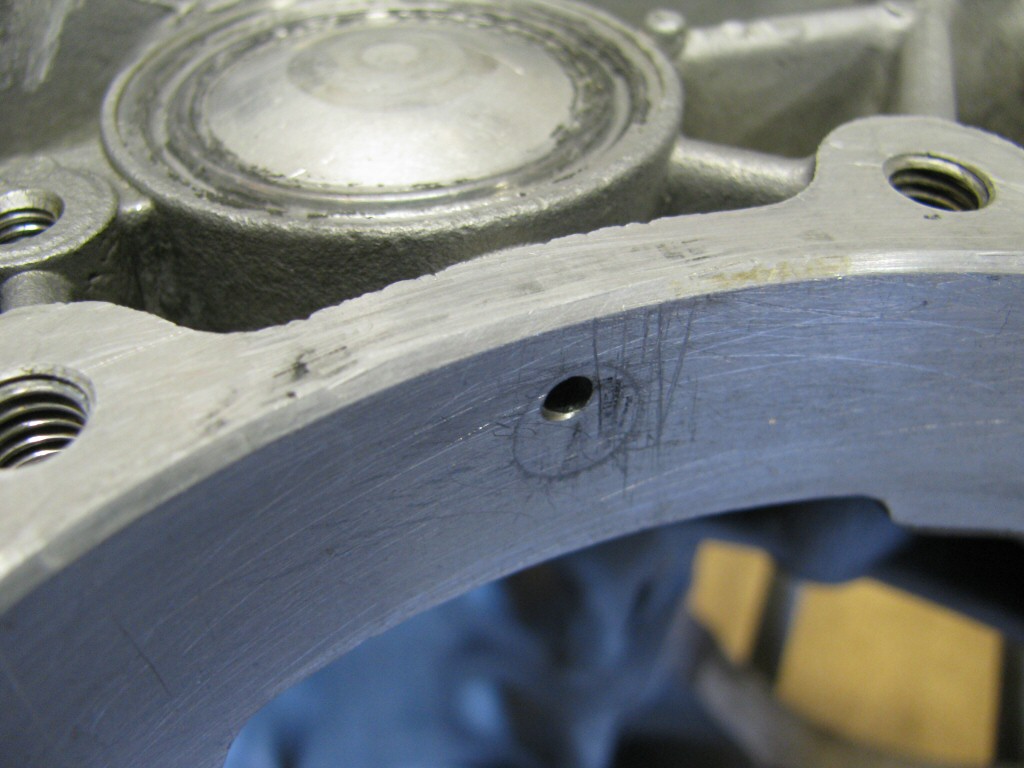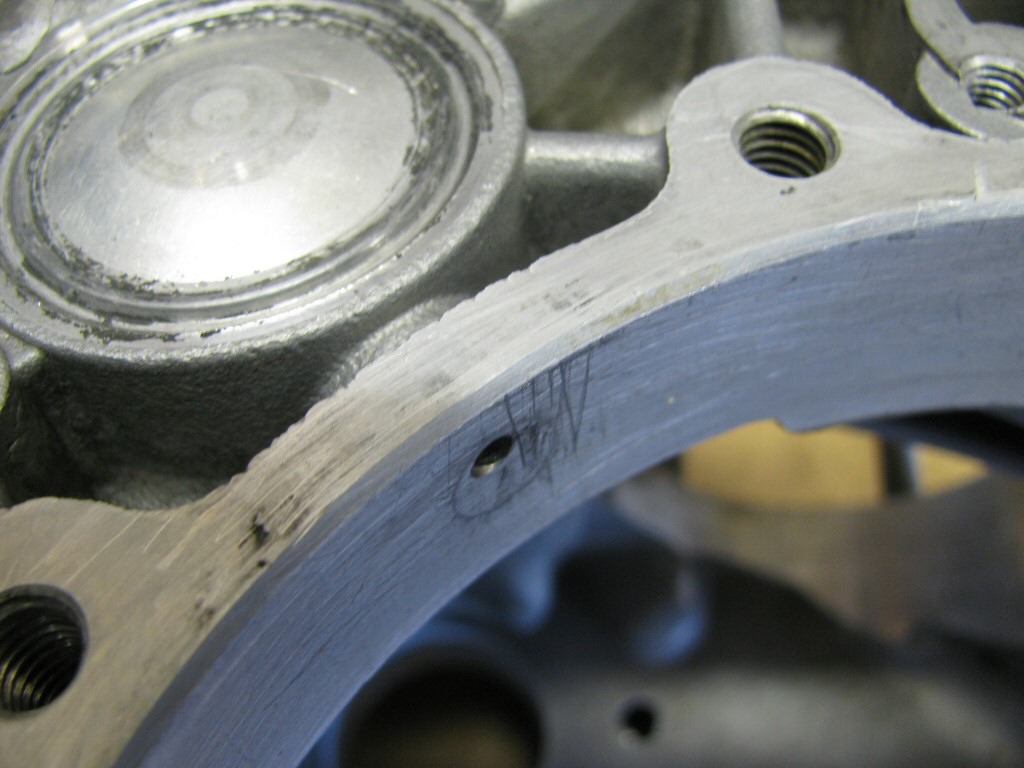 I always JB Weld the cam plug to prevent leaks from this area.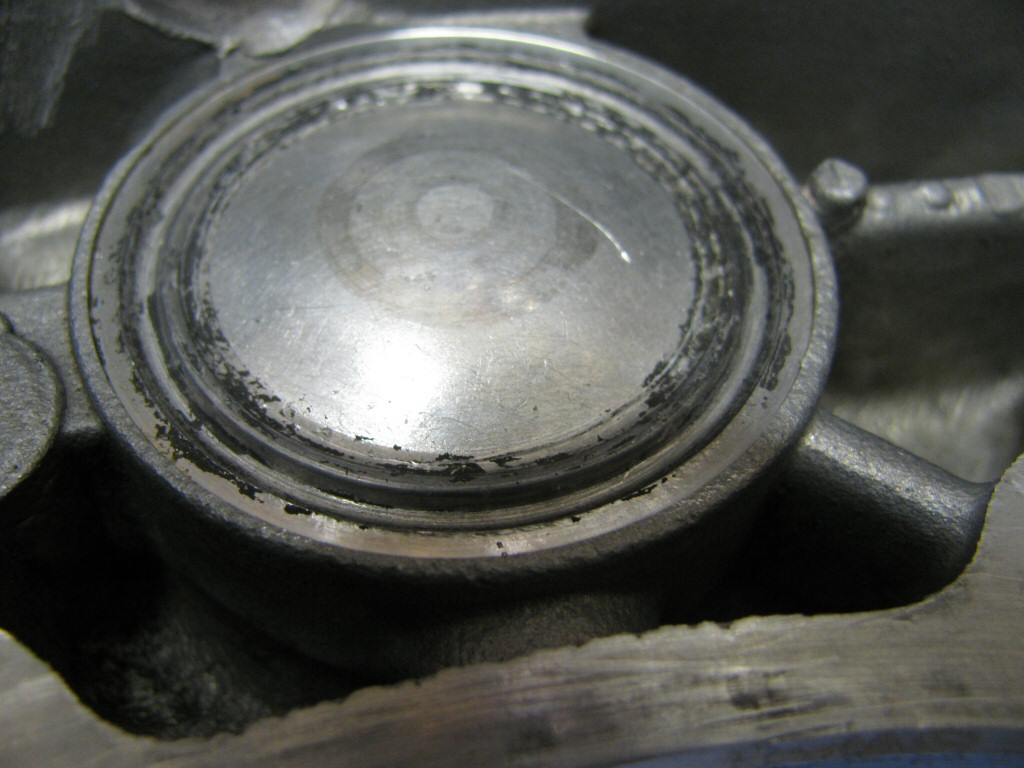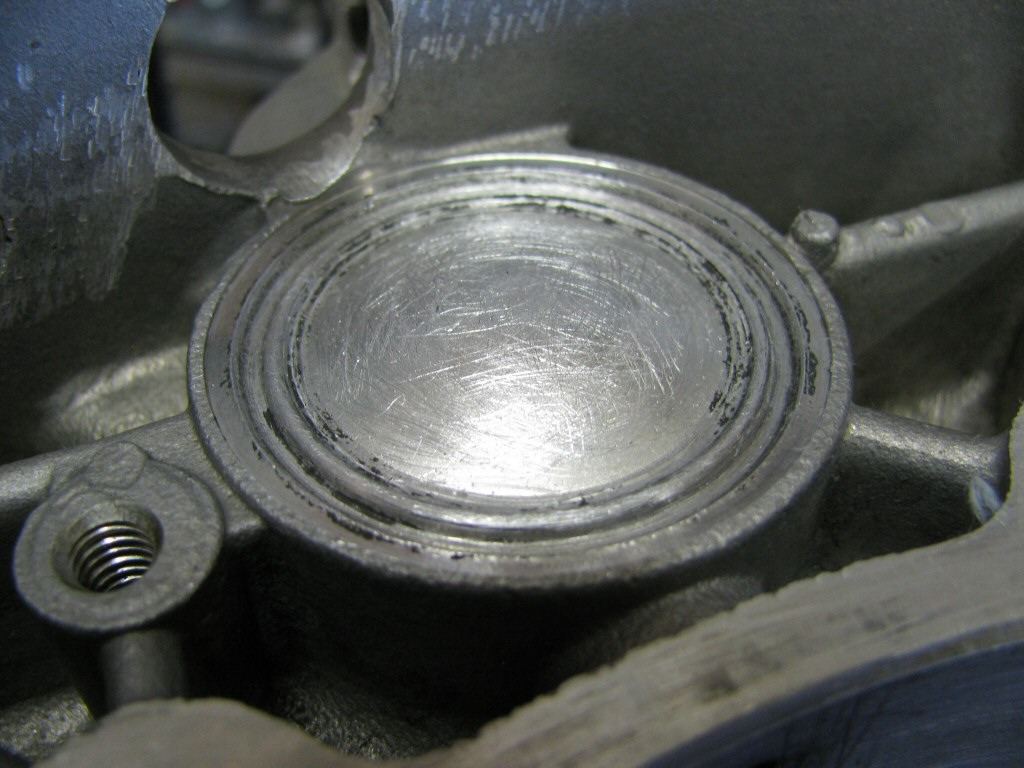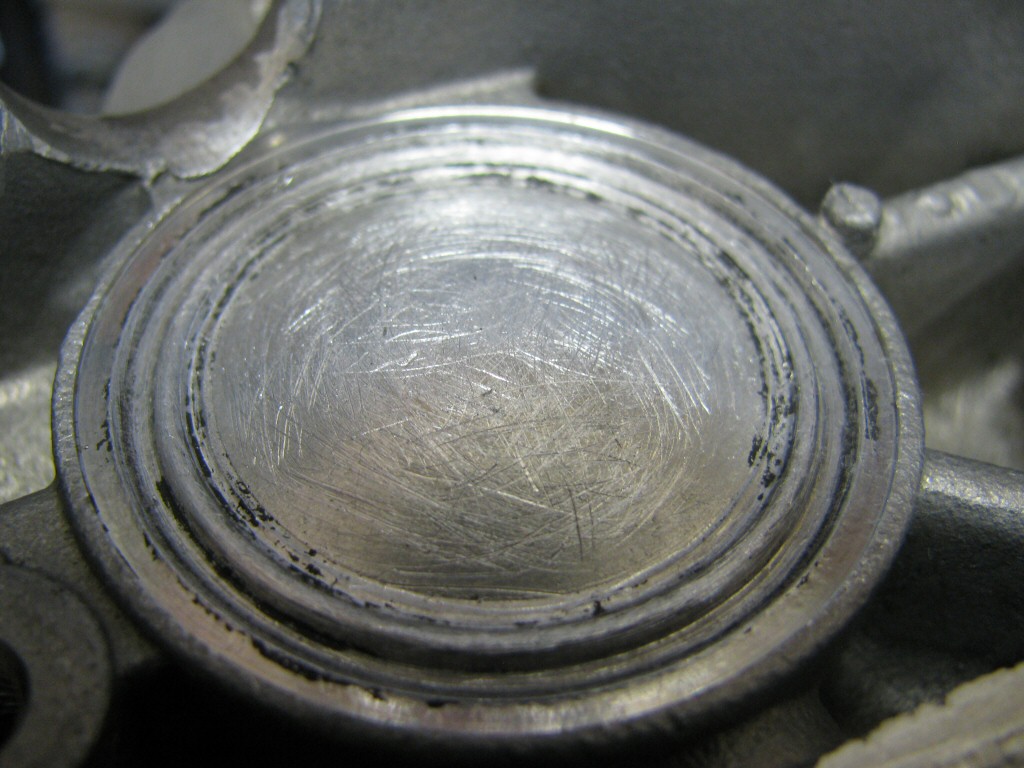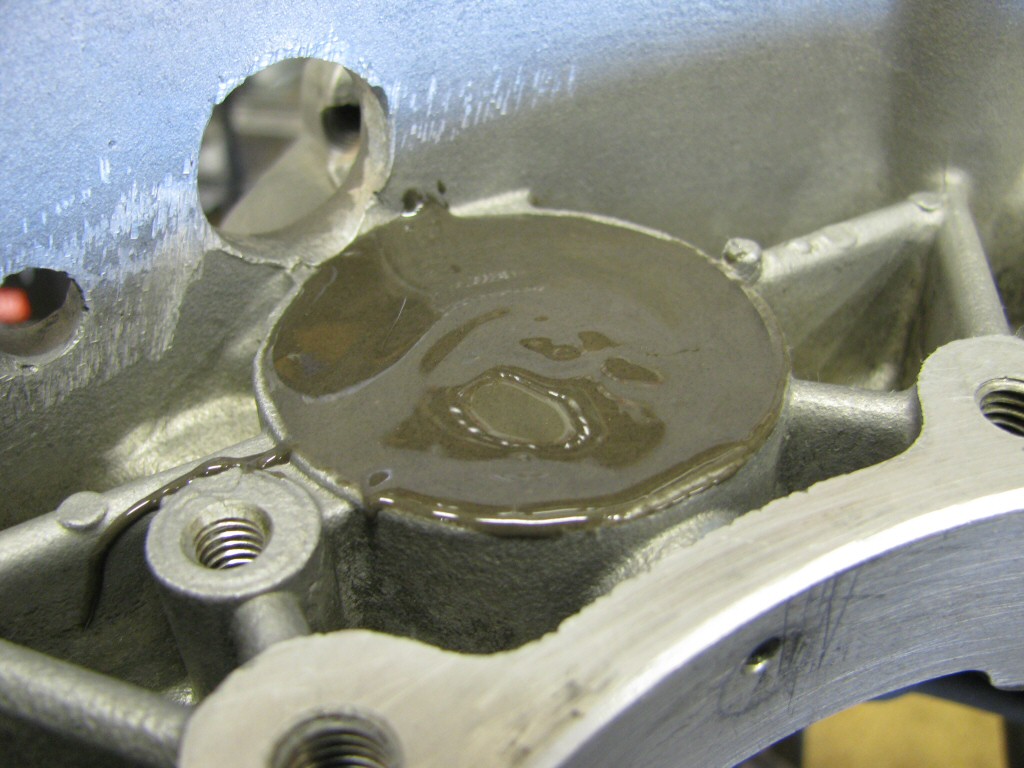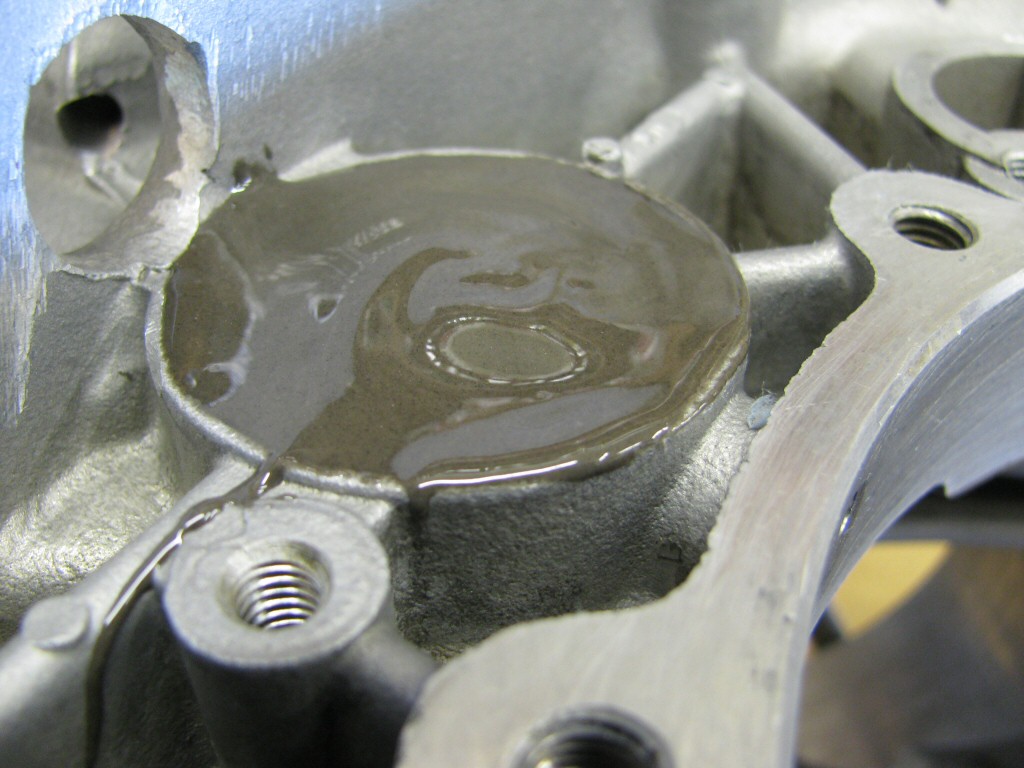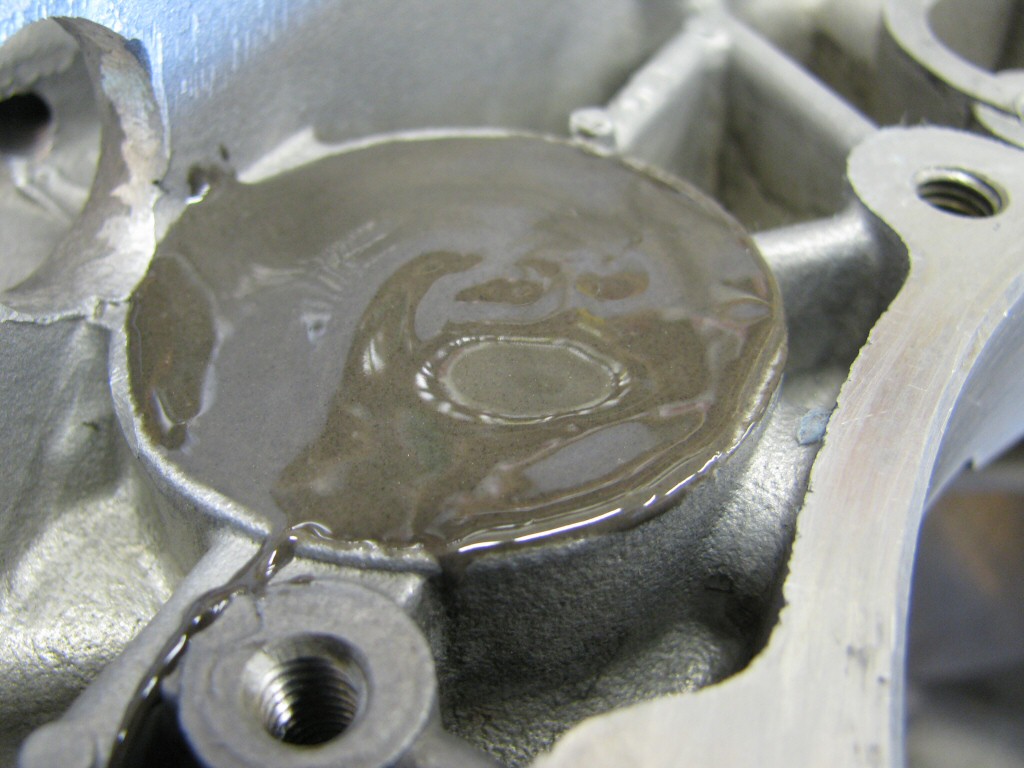 ---