2013 March 19: Prepare the crankshaft
Created:
Updated:
First entry|Previous entry|Next entry|Last entry
---
My machinist polished the crank. I re-used the plug for the sludge trap, as it was in fine condition. I apply blue Loctite and center-punch it in place as I've no desire for this plug to come loose.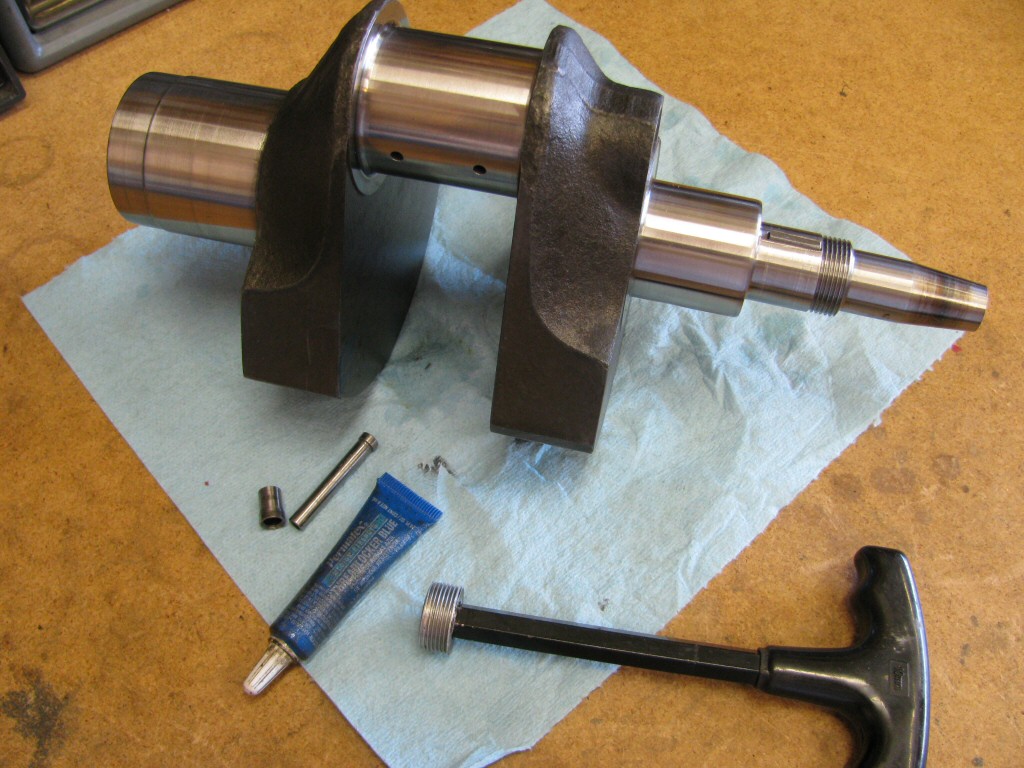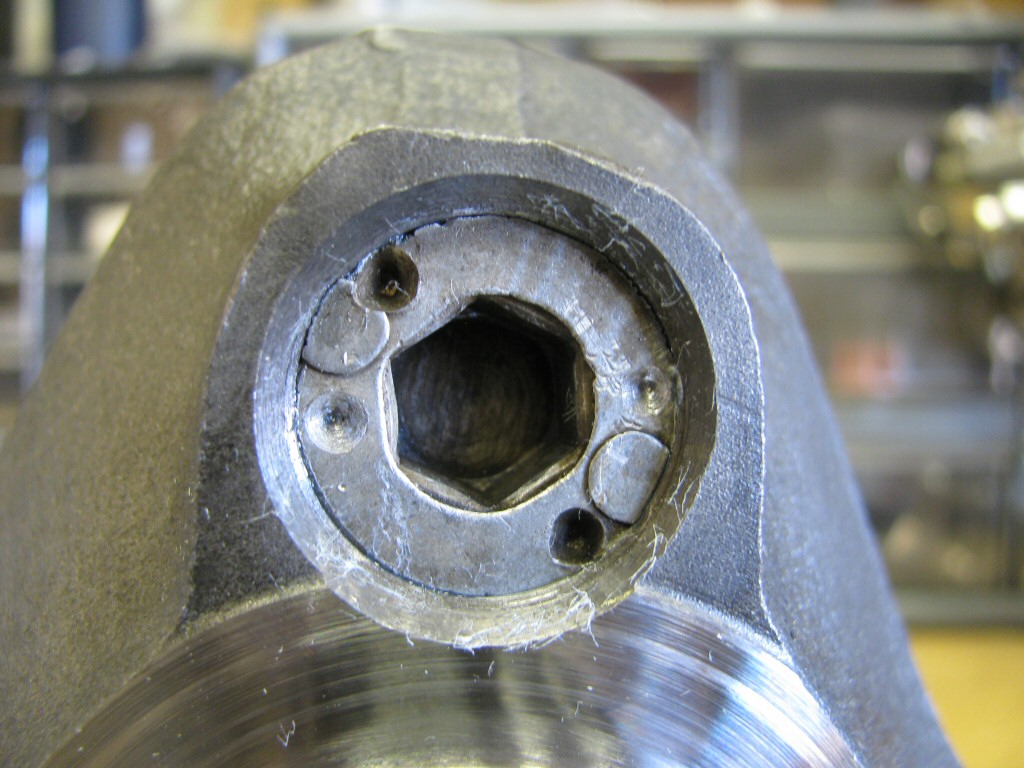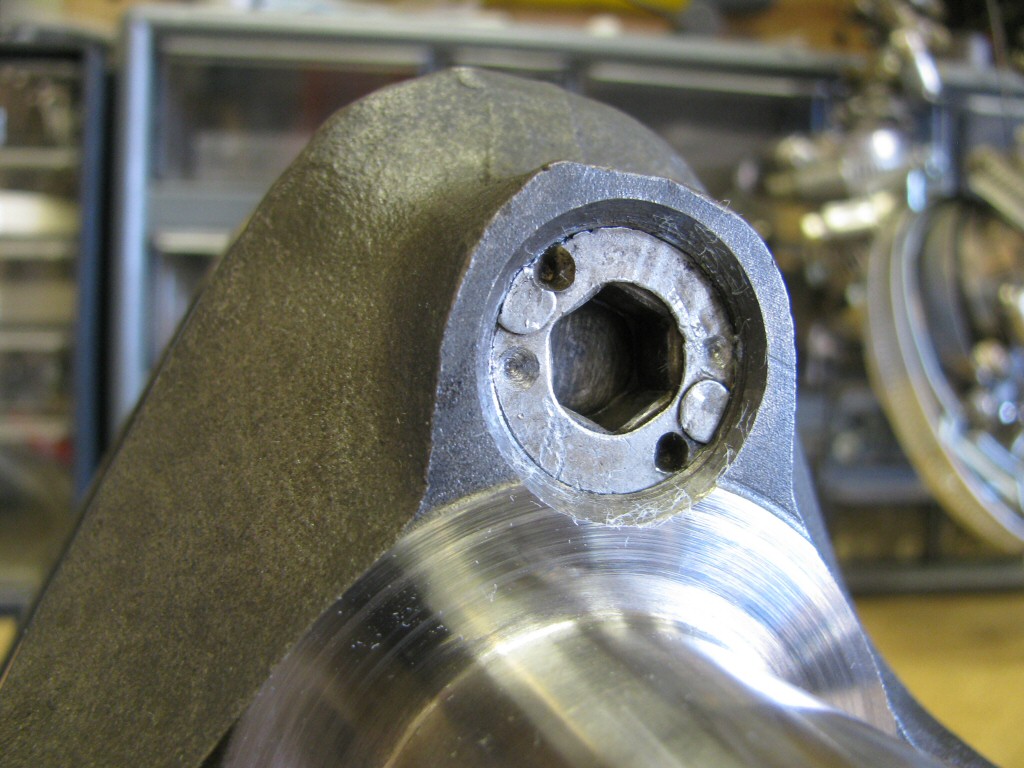 ---