The Barney blog
First entry | Previous entry |Next entry|Last entry
---
Charlie Mullendore of Antietam Classic Cycle asked me to preserve his blog on my website. So, here it is. Unaltered and in Charlie's own words. If you've not read it, you should. It is a wealth of information.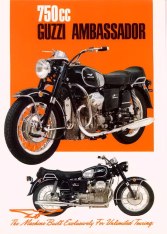 I've decided to do a few things different with this project. First, keeping a blog of the build, second, not doing any of the three Ps (powder coating, painting, polishing), third, not starting with a complete bike but rather from pieces I've collected from all over. The goal with Barney is to have it look like it was rolled out of a barn somewhere, cleaned and freshened a bit, then put into service. It's been tough restraining myself from making things pretty, but so far I have. Kind of the reverse of Sophia, my '72 Ambassador - with that bike if I needed a part to replace a defective one, I'd go out to my parts shed and pick out a nice replacement (the first steps down the slippery slope to a complete restoration). For Barney, I've intentionally picked parts that have the same level of patina but are still good (just not pretty). This is harder than it sounds - recently I cleaned the rust off of the handlebar risers I planned to use. One was sufficiently dull, however the other looked like a new part. So I found another in my stock and cleaned it - still too nice. Third try was successful and now I have a matched pair of semi-dull risers. It was easier being anal retentive! :-) Anywho, here we go...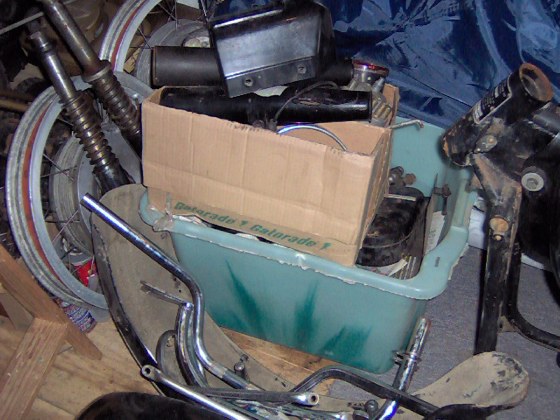 In the beginning... plastic tote and cardboard boxes of parts from a wrecked '70 Ambo, parts pulled from my stash and a few bought on eBay as needed.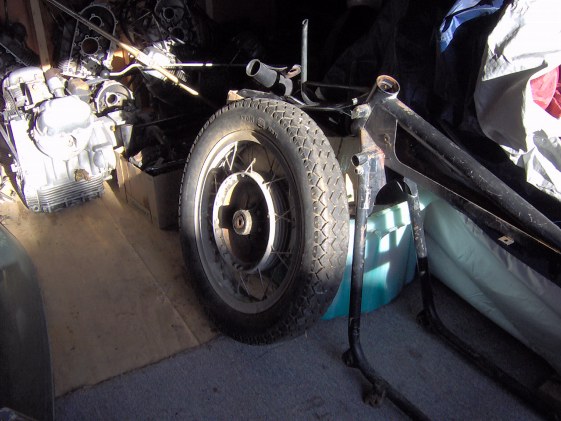 ---
First entry | Previous entry |Next entry|Last entry