2007 February 09: :
Created:
Updated:
First entry|Previous entry|Next entry|Last entry
---
Parts haven't arrived for the three paying projects I'm working on, so after lunch my brother and I bought the engine and transmission in from the shed. They're supposed to be from a 15k miles bike that was crashed and then parted out. We'll see if the reality of the inside agrees, but there isn't a lot of grunge build-up. There are some broken fins on the timing cover though, so I'll be swapping that out for a good one.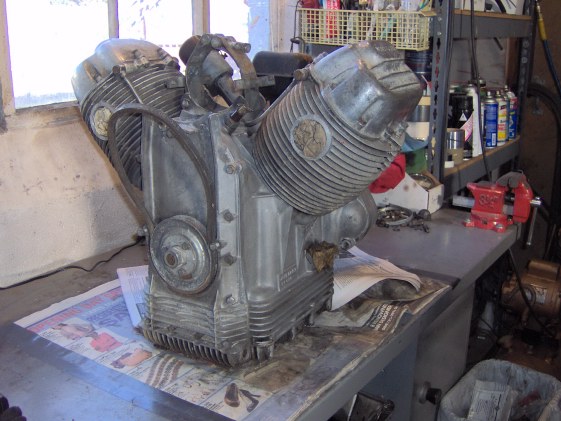 Once the transmission is off, I'm more convinced it's fairly low mileage. No spline wear, leaky seals though. Clutch is oily - looks and smells like gear lube. Transmission input shaft feels kind of notchy at first then frees up, output shaft however won't turn a full revolution. Better have a look inside...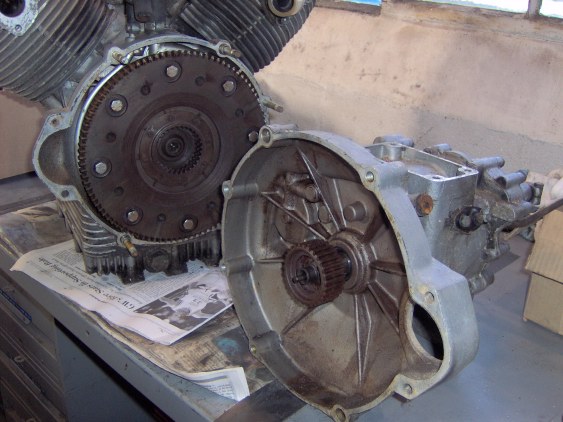 Two hours or so later, it's down to this: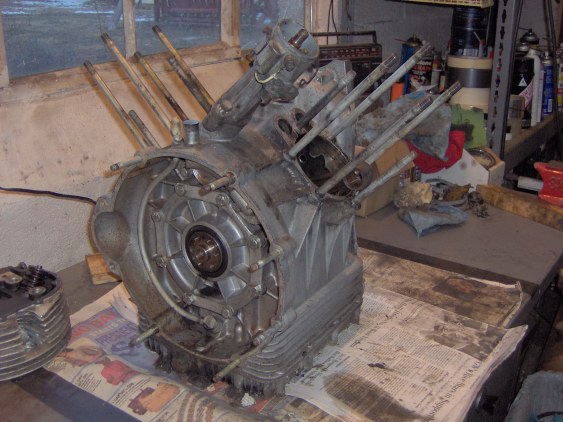 Heads look perfect, left piston needed some convincing to come out of the cylinder, the right side was no problem. Lifters look like new, no divot on the tips of the rockers, no wear on the rocker shafts. Clean inside and behind flywheel - could really be a 15k miles engine.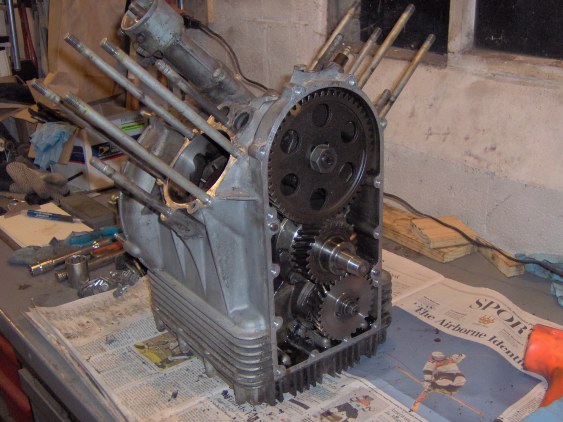 As that old Ray Steven song goes, Everything is beautiful... and I'm loving it - usually when I dig into a Loop engine, there's been a few mechanics there before me, buggering things up. Earlier this afternoon the Conti Blitz tires I ordered from Donelson Cycles and the hardware kit from Stainless Cycle arrived. Now we're cooking. Parts arrived for the paying work too, so next week it's back to fitting Barney in whenever I can. There's still Sat. and Sun. to get more done though...
---