2007 September 30: :
Created:
Updated:
First entry|Previous entry|Next entry|Last entry
---
Installed the rear drive this morning and am getting increasingly eager to get this thing on it's wheels! Need to turn the rear brake shoes down just over 1⁄8 inch before they'll fit into the brake drum, so will have to clear a path to the big lathe to do the job. Didn't feel like tackling that today, so moved on to other things, such as grab rails and head pipes.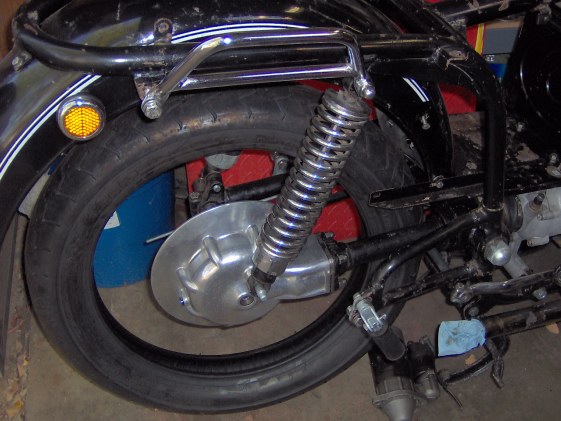 Decided to use a pair of new-old-stock header nuts I have with a pair of the finned collars to keep them tight. Bought the finned collars for the '75 Eldo project, but since it will be using Convert heads, these were available. I'm also using the strap type head pipe-to-frame clamps, since the '70 style stainless steel ones I had made years ago are all gone.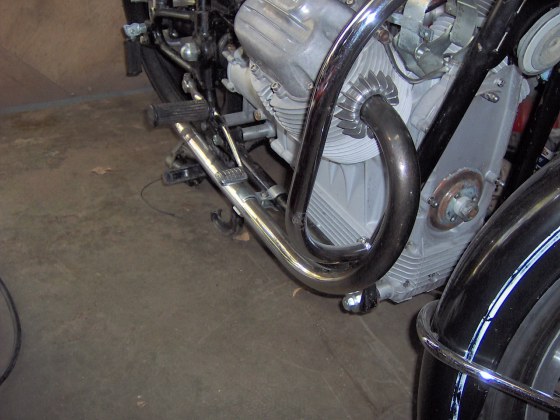 ---