2007 September 07: :
Created:
Updated:
First entry|Previous entry|Next entry|Last entry
---
Had a few minutes to play this evening, so cleaned and mounted the taillight, taillight bracket and reflectors. Lacking red rear small Lucas reflectors, I used amber ones instead. Strangely enough, that's what they show on the brochures I have.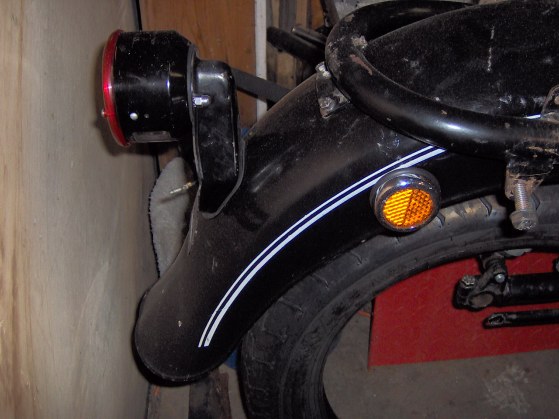 Started working on matching the brake shoes I got from Moto Guzzi Classics to the brake drum, but only got as far applying some adhesive backed 80 grit sandpaper to the drum. Decided to go this route rather than mounting the backing plate to an axle, chucking the assembly into the lathe and turning then down as suggested by Vintage Brake. We'll see how this works. I've already mounted the shoes onto the backing plate and used a rasp to remove enough material so that the assembly would slip into the drum. Once the sandpaper was applied, it wouldn't fit again, so I quit for the night and will give some thought on how best to proceed.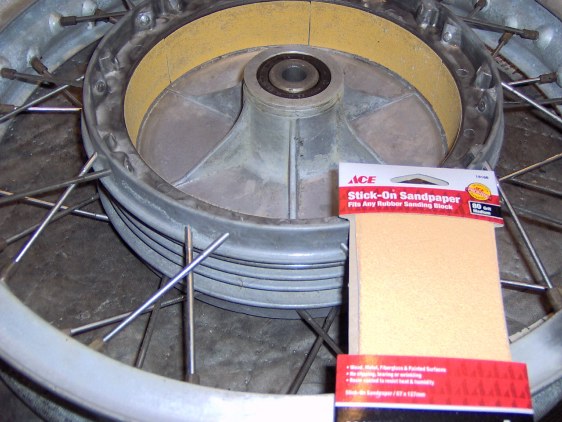 ---