2007 November 27: - :
Created:
Updated:
First entry|Previous entry|Next entry|Last entry
---
Brother Karl left on Thanksgiving for Ecuador, so I've got the whole shop to myself for a while. I rolled the bike into the front of the shop where I had much more room and worked on the left side for once! :-) Instead of continuing with wiring, I wanted to finish the exhaust, shocks and front brake, then rebuild and install the starter. Installed the head pipe, then worked on cleaning up the mufflers and clamps. The right muffler looks nice until you notice to small patches on the inside rear. The left muffler is faded and has been welded around the crossover spigot. They're still solid otherwise and will do fine until I find a better set. Painted the crossover (broke my own rule) and installed everything.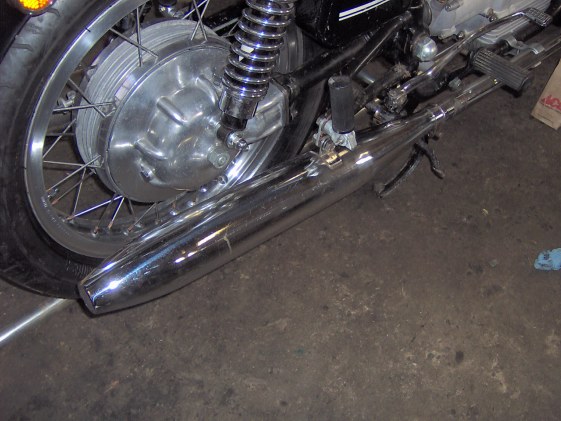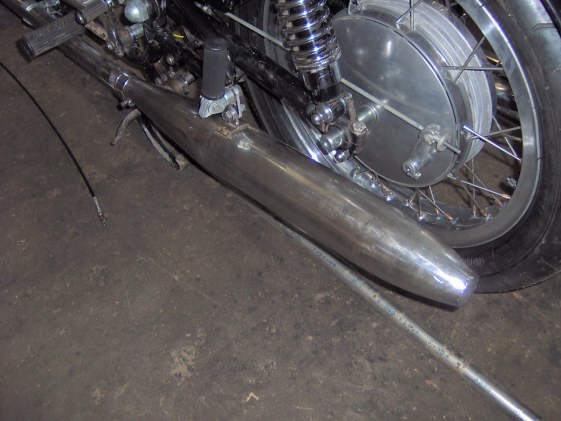 Disassembled the starter and found it in pretty good condition, except for the brushes which were worn considerably. I had a box of used starter parts and found another brush holder with nearly new ones. Decided to use the last of my new-old-stock solenoids also. Cleaned and lubed where needed, reassembled it, then tested it. Works super!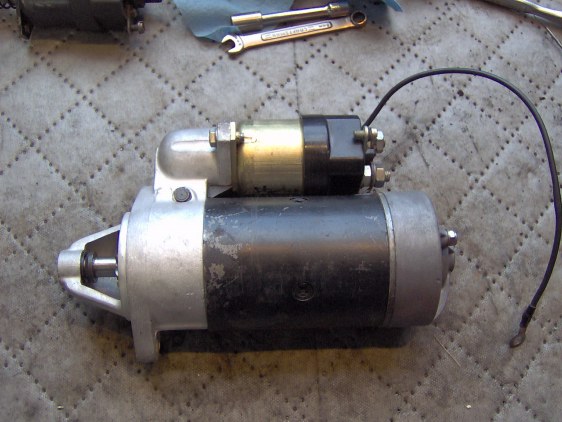 Just for fun, I put the tank and seat on the bike. I'm getting there, the list is only fourteen items long now...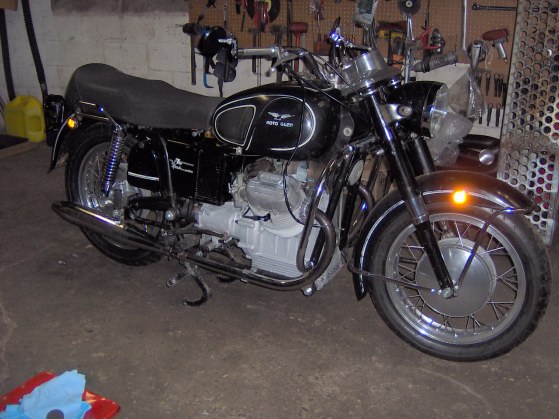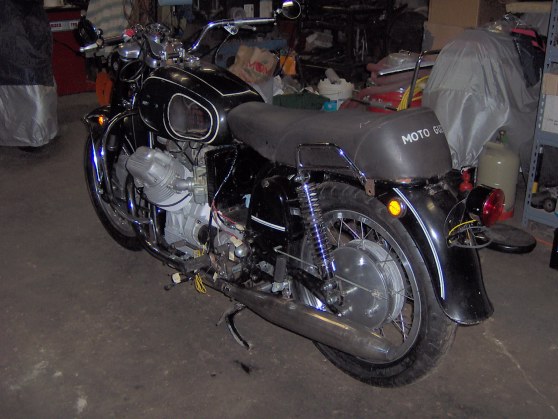 ---