2007 September 27: :
Created:
Updated:
First entry|Previous entry|Next entry|Last entry
---
Installed the generator bracket this evening. Used a pair of studs that were part of a kit from MG Cycle meant to secure the exhaust flanges on Tonti-framed Guzzis. Had to remove approx. 6 mm from the end that screws into the block, but otherwise they were perfect.
Installed the bands and hardware so when I pick my generator up on Monday, everything will be ready for it. Auto Electric told me to bring my regulator along and they'd hook it up to the generator and test for proper function. Good deal!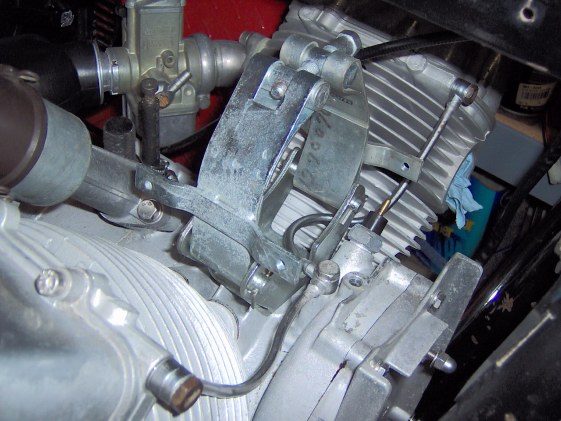 ---