2007 August 07: :
Created:
Updated:
First entry|Previous entry|Next entry|Last entry
---
Super hot day today with little immediate relief in sight according to the weatherman. Was going to do the assembly of Barney out in my parts shed so I wouldn't take up already lacking shop space. But the thought of working out in that hot, cluttered, little building and having to carry tools back and forth didn't appeal to me. So, I bought the frame and other other needed components up to the (only slightly cooler) shop, turned the floor fan on High and started working. I slipped the left crash bar into place and secured it loosely with bolts top and bottom. With the frame on the floor, put two 2x6s in between the frame rails. With the assistance of my brother the engine was lifted onto the 2x6s.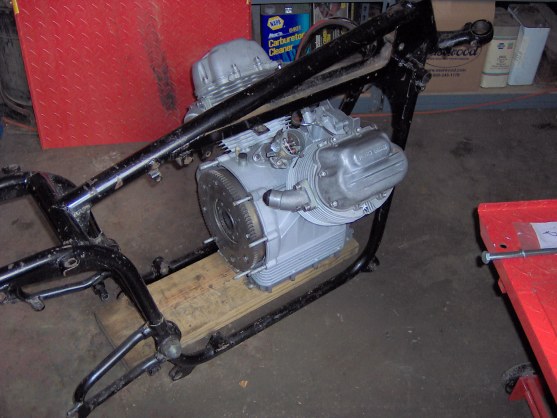 Then the front of the frame lifted up and the front engine bolt and spacers slipped into place.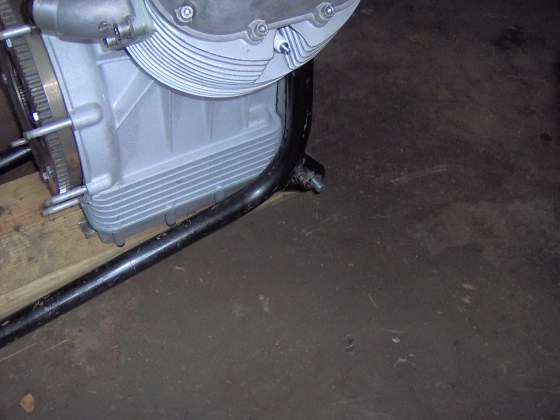 The transmission was attached...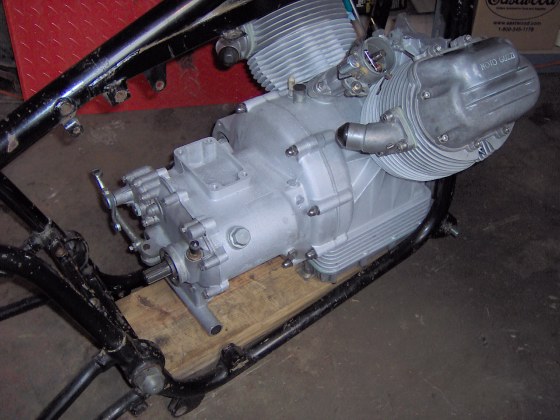 ... and the rear bolt, spacers, foot pegs and shift shaft installed. Now where did I put those M12-1.5 nuts? Oops, used them up on a customer's bike. Let's see, www.mcmaster.com...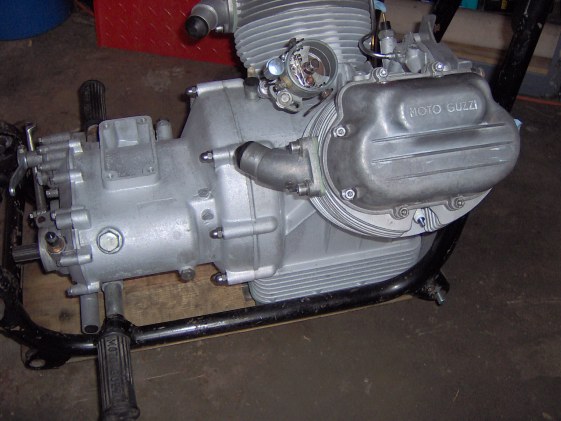 The center stand and spring was next, then it's up off of the ground. Big oak block and some smaller pieces of wood bring it almost level. Right crash bar is installed and all four crash bar bolts tightened. Stopped playing with my toys at this point and tried to make a little money! Amazing though how quickly it all went together thus far.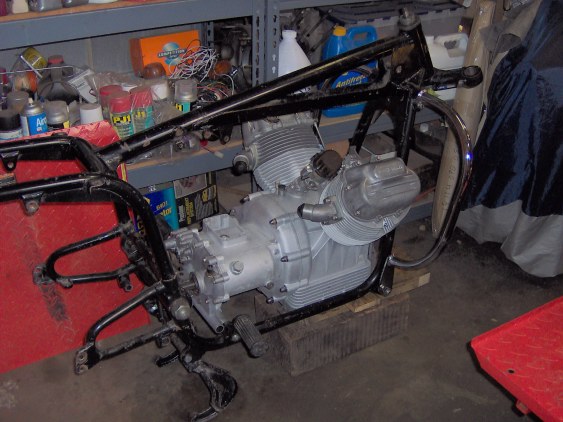 ---