2008 May 06: - :
Created:
Updated:
First entry|Previous entry|Next entry|Last entry
---
Shaved the aluminum block down, but after mounting everything up realized I really didn't need to. Same with altering the bushing - no need. I simply pressed the bushing off to one side instead.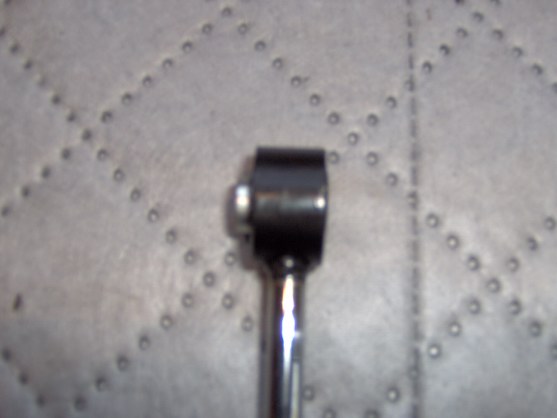 It was necessary to offset the bushing this way so that the tube of the damper would clear the lower triple clamp at full right lock. I also needed to clearance the original turn signal bracket that my right spotlight mounts to.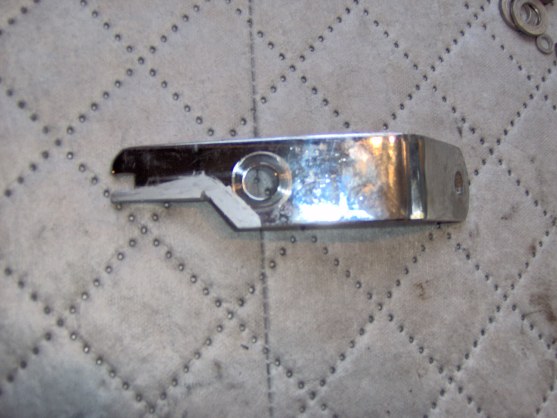 Took a bit of fiddling with the frame bracket, but eventually everything mounted up and cleared.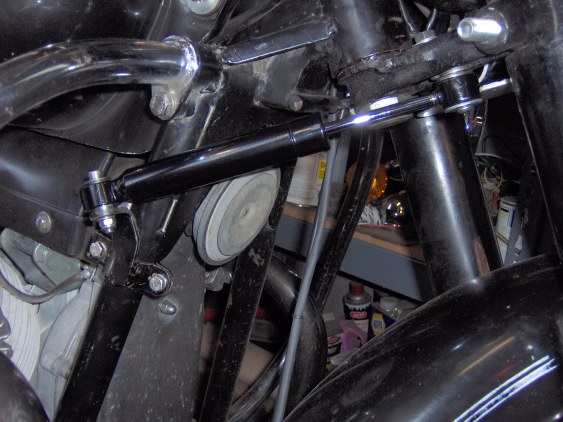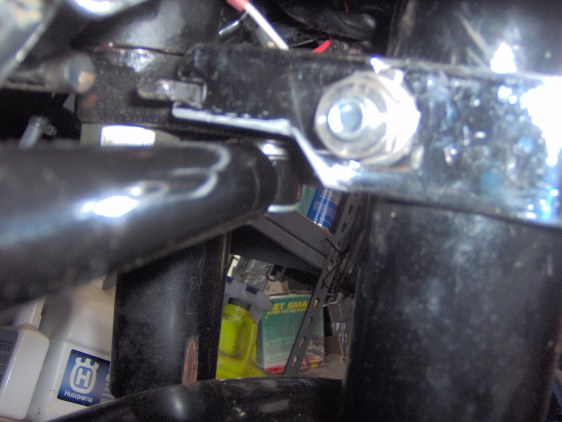 The best thing - plenty of clearance under full compression! Only two items remain on the to do list - slightly larger pilot jets (crappy 10% ethanol fuel!) and indicator lights for the turn signals.
Some finished photos: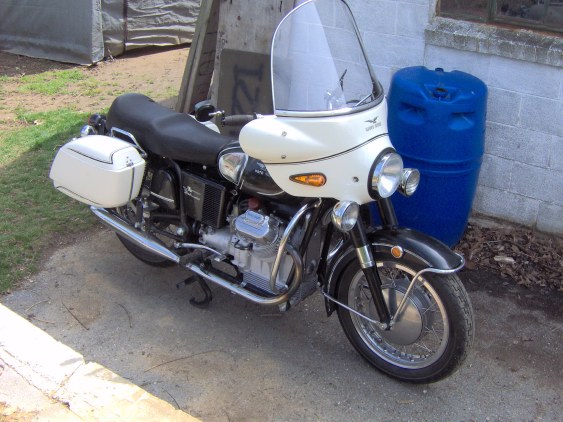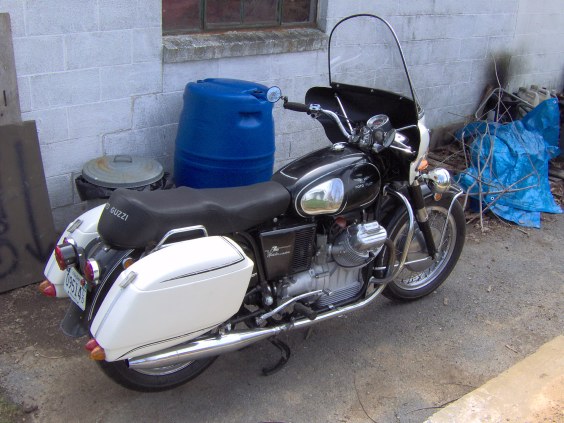 ---