2008 March 20: :
Created:
Updated:
First entry|Previous entry|Next entry|Last entry
---
Tried three different types of switches for turn signals and finally settled on the simplest and cheapest one (go figure). First possibility was an aftermarket accessories switch with a big red knob. Didn't like the up for right, down for right or non-stock appearance. Next was the '70's Suzuki headlight/horn/signal unit with aluminum housing. Would have looked nice once polished and matching up the wiring wasn't a big deal. But it would have required shortening the grip or moving the lever perch in, compromising operation. The old Yahoo! Loopframe_Guzzi news group (which has now moved to Groups.io) was talking about how to add a switch for driving lights and that gave me the idea to make another bracket like the starter button one on the right. Use an off the shelf single-pole, double-throw toggle switch with rubber boots for weatherproofing. Simple.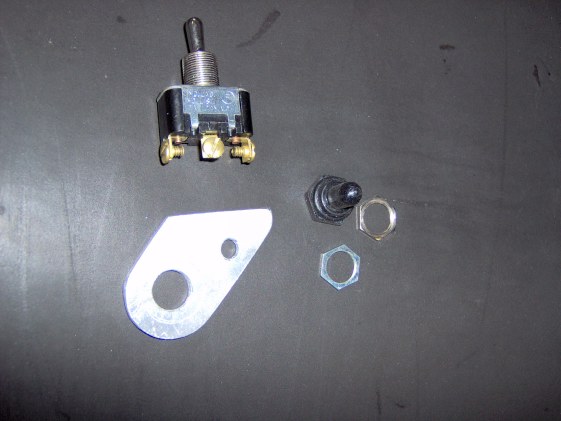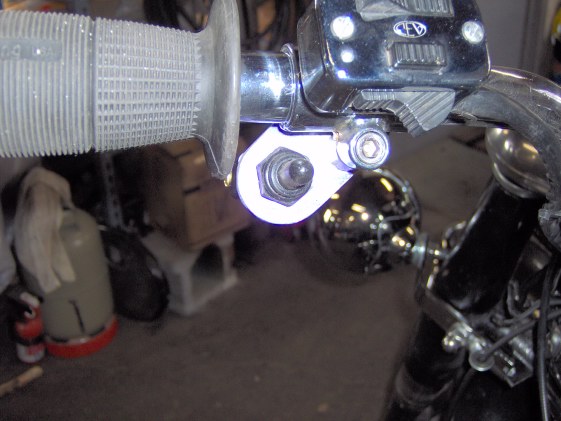 Easily operated with a gloved thumb, reached without removing my hand from the grip.
---