2007 December 12: :
Created:
Updated:
First entry|Previous entry|Next entry|Last entry
---
Today dawned dark and dreary, but warm (50°) and by noon the roads were starting to dry a bit. All sorts of frozen crap is now forecast through Monday and then it gets colder. That was all of the encouragement I needed to do a first test ride before the front moved in. Rolled Barney out, fired up and let him idle while I grabbed my helmet. Pulled in the clutch, clunked the transmission into first, eased out the clutch and we were under way. Just a few quick trips up to the local church and back at first getting a feel for it, then I put on my jacket and go for some longer ones around the loop, south and north to the next small towns. Everything worked as it should, except for a light clunk when moving off from a stop (found this to be the rear shocks topping out). No leaks, valves quieted down, handlebars are a bit to the right and will need to be set straight, brakes not quite as powerful as I'd hoped (might need to bed in a bit). I was most worried about the transmission function, but it's working very well. A bit stiff on the 1-2 shift and it still clunks on downshifts, but it's very positive on up-shifts, makes all the right whining noises and the neutral light even works correctly. Cruises smoothly at 60 MPH and seems more powerful than my '69 (should be since this engine has larger valves and was rated at 50 vs. 45 hp). All in all the first test was a success. I still haven't adjusted the timing any more or synchronized the carbs, so those two items along those noted above are on my to do list.
Out in the daylight for the first time, it's amazing how well the painted parts match - considering that the tank and front fender are from one bike, the battery covers, toolboxes and rear fender from another, the fork covers and headlight from another and the frame from yet another, the similarity of patina is incredible. Likewise with smaller items like foot pegs, shift and brake levers and such. I am very pleased to have achieved my goal of having it all look as if it was always one bike, not a collection of parts thrown together.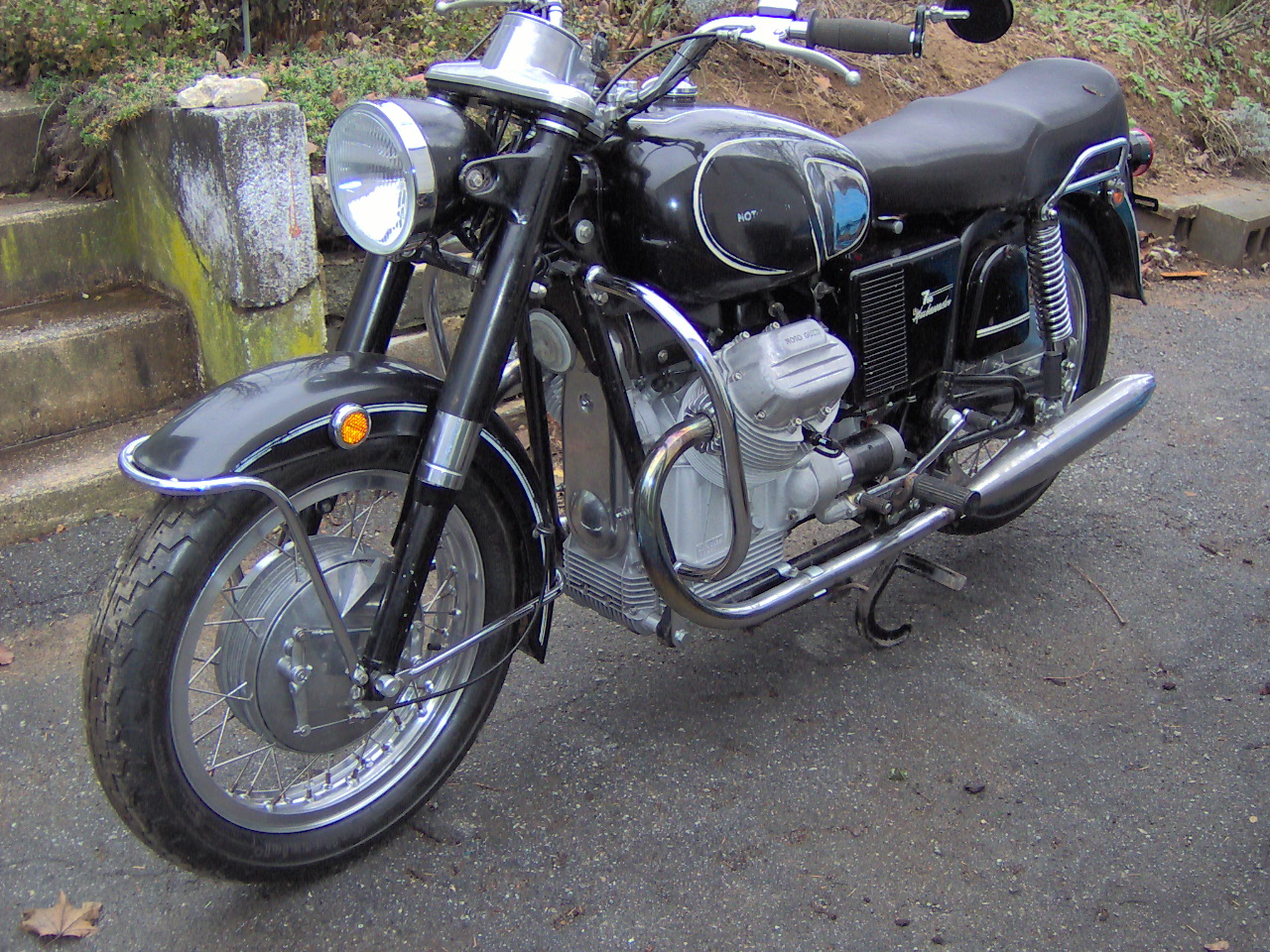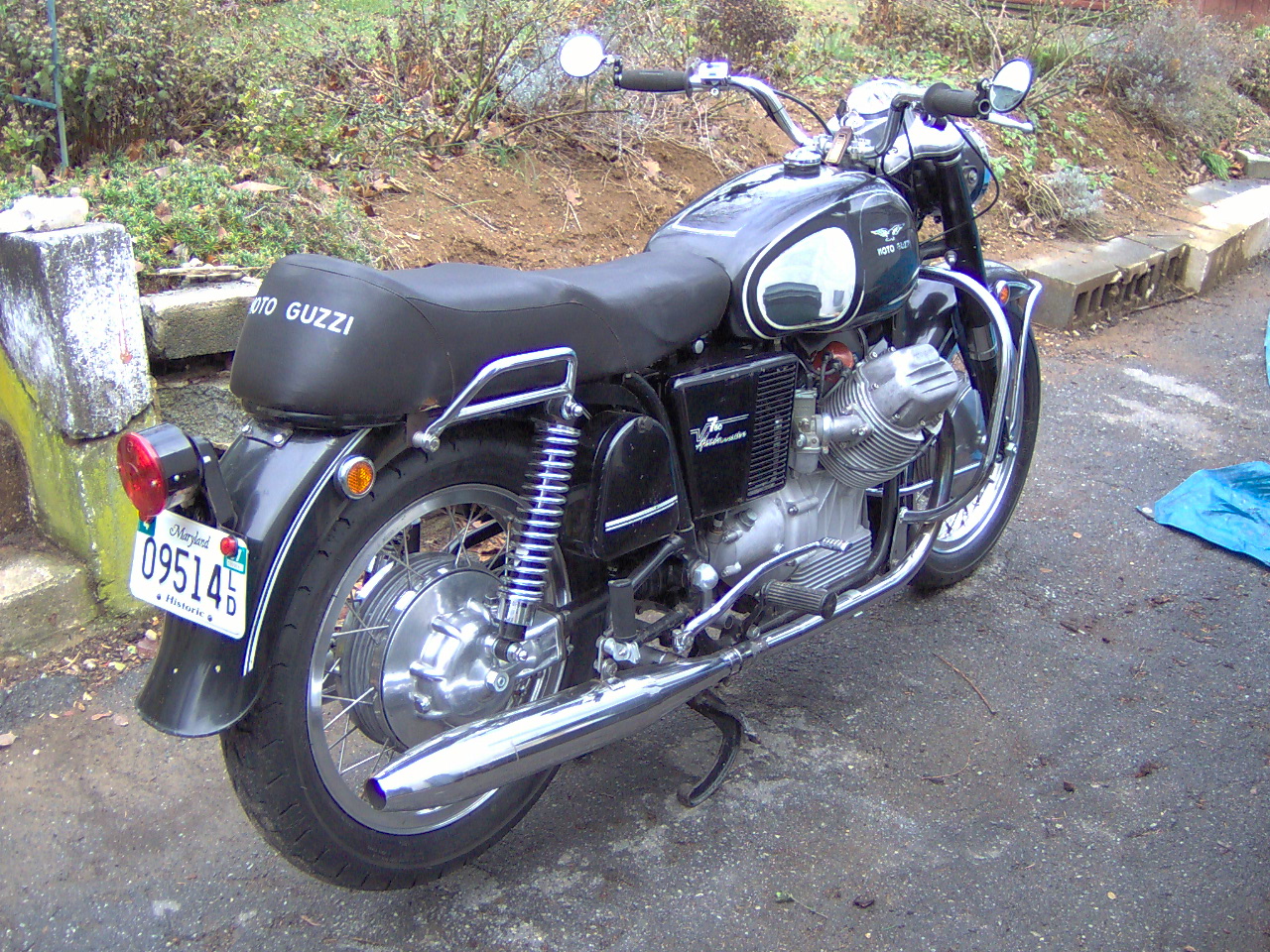 Already thinking about some saddlebags and a windshield... :-)
---