2007 December 05: :
Created:
Updated:
First entry|Previous entry|Next entry|Last entry
---
Mixed up the washing soda solution today and (over)filled the tank with it. Put the stopper in and the excess started running out all down over the tank. Hooked the battery charger up and turned it on - even more was running out. Note to self: don't overfill it next time!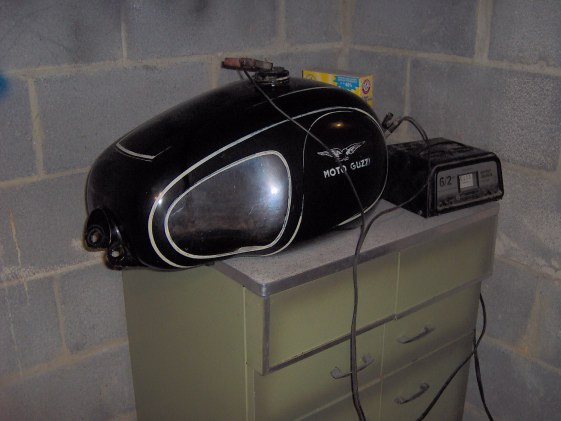 Checked after eight hours to see what if any progress had been made. Found much to my delight that the sacrificial anode was encrusted like a ship wreck on the bottom of the ocean!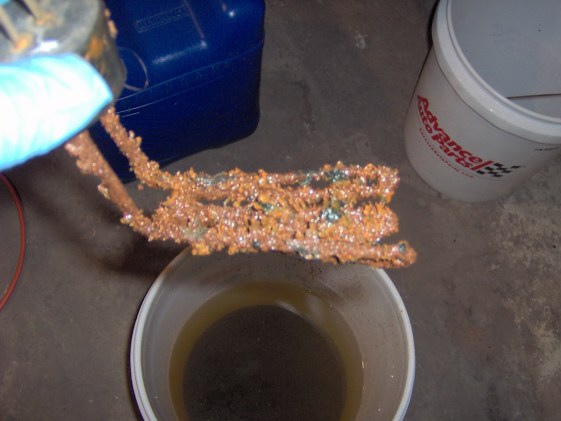 Lots more floating around inside the tank too. Someone had lined the tank very poorly with some sort of red material and that's coming off too.
---