2008 September 11: : The Final Entry
Created:
Updated:
First entry|Previous entry| Next entry | Last entry
---
All good things must come to an end, so they say. As much as I enjoyed building and riding Barney, the need for a new heating system in my home, necessitated that I sell him. Luckily I had a few people interested that I knew would give him a good home and would allow me visitation occasionally. :-) This morning John Fisher became the new owner. Barney joins his stable of other Guzzis (a few BMWs too) and I'm sure will be well cared for and appreciated.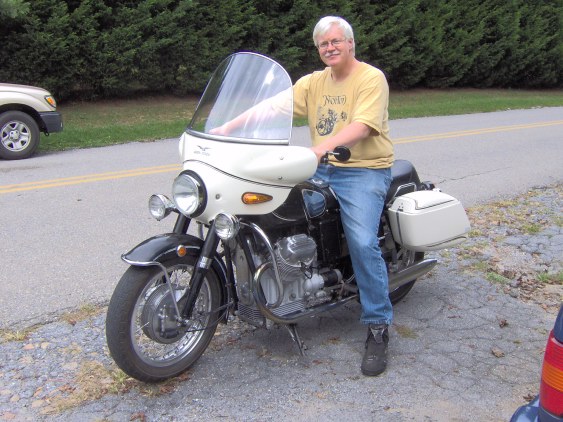 Coming soon! The Burgundy Build Blog! Just kidding (maybe).
---
First entry|Previous entry| Next entry | Last entry