2007 April 15: :
Created:
Updated:
First entry|Previous entry|Next entry|Last entry
---
Well, it's been quite a while since I've done anything on this project. Paying work, a little riding and some route planning for the upcoming Spring Ride (see Upcoming Events) has kept me busy. But, today I finally decided to see how much I could get accomplished since it was cool and rainy outside. The cylinder heads finally returned from the machine shop (guess I shouldn't have told him no hurry) on Thursday, so instead of gearbox work I decided to do engine.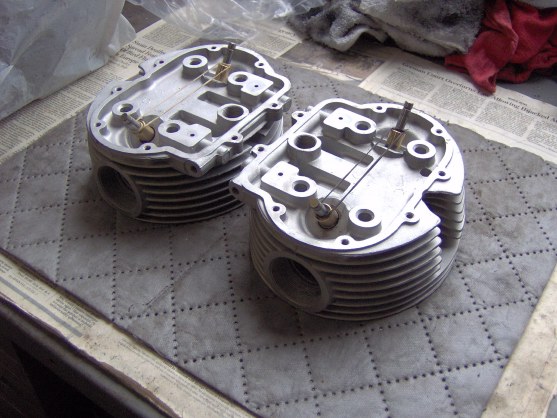 Mmm, shiny...
Cleaned the keepers, springs, etc. and in no time the heads were assembled.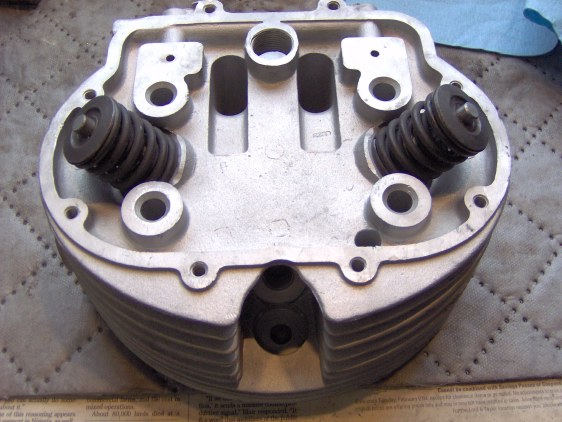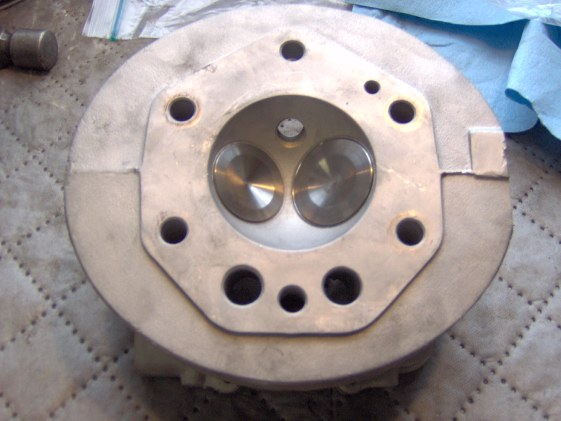 The original cylinders were trashed from sitting around, so I replaced them with a pair of Gilardoni kits. They're really nice - no more worries about peeling chrome or any of the issues common with sleeved cylinders. Assembly goes quickly once the rings are on the piston.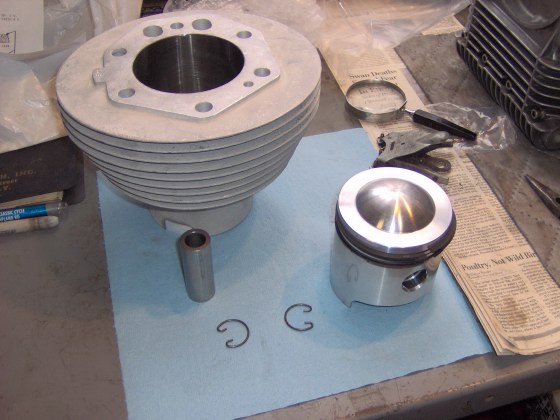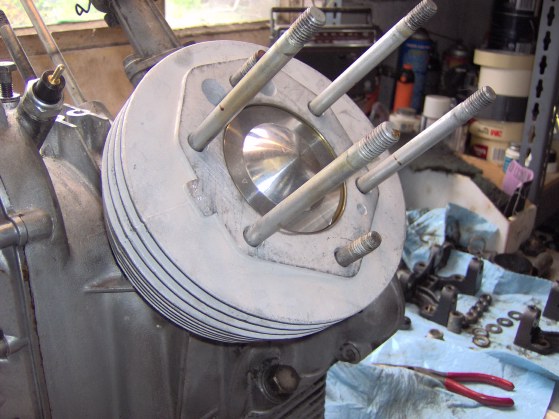 In no time at all the heads are on and torqued down. There are a lot of differing opinions on when retorquing should be done, but I do the initial torque during assembly, then let it sit for a day or so, retorque, finish assembly, then after five heat/cool cycles (during break-in) I retorque and reset the valve lash. Do it all again after 1,000 miles and change the oil.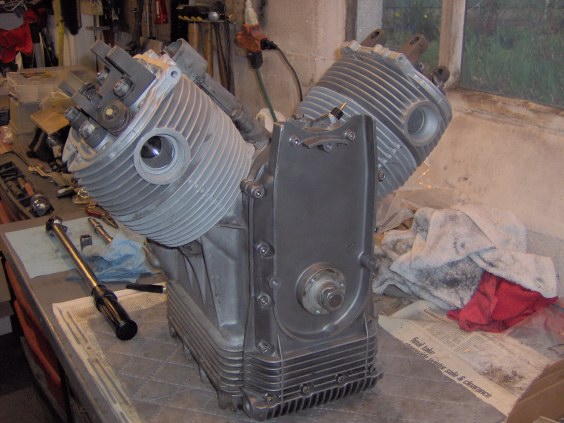 Next, it's finish assembly, a few more bits to reinstall, a good cleaning and then it'll be ready to go into the frame! Can't wait - it seems once I get to that point, the pace of assembly picks up. Was hoping to have it ready for the British & European Classic Motorcycle Day in Germantown, MD (May 20th), but that's not going to happen. Gotta get the customer /2 BMW conversion (has a /6 engine, /5 transmission and electrics) finished for that event first. I'm thinking maybe by the VA MGNOC Rally in Buena Vista (June 22-24), might be a more realistic goal at this point.
---