2007 October 04: :
Created:
Updated:
First entry|Previous entry|Next entry|Last entry
---
Decided to work on installing the toolboxes, since I couldn't access the lathe to do the brakes yet. After a thorough cleaning with S100 (Note: don't leave it on too long or it'll dissolve the original pinstripes! Yikes!), I used Meguir's paint cleaner and then polish to bring back the gloss. A heavy coat of Mother's California Gold wax and they were ready to install.
Before and after: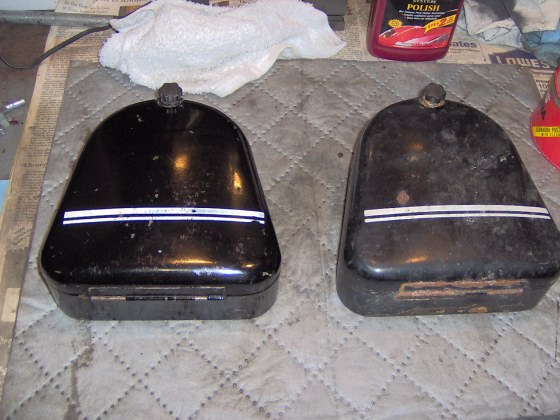 Getting the bolt holes to all line up was a bit tricky, but eventually the toolboxes were on. Decided to clean up a battery cover too, so I could see how they'd look together. Same procedure - turned out nice and both match the front fender and fuel tank (both from another bike) pretty well.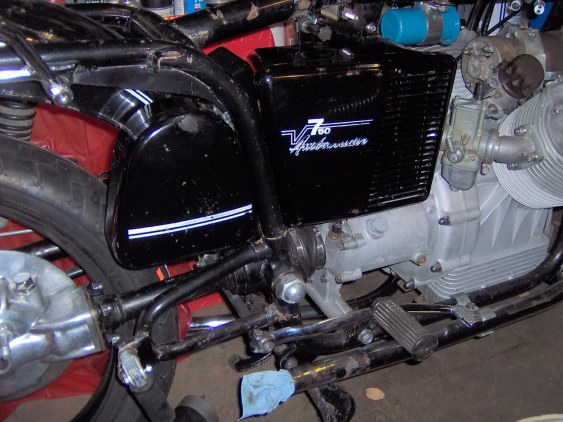 ---