2007 September 25: :
Created:
Updated:
First entry|Previous entry|Next entry|Last entry
---
Assembled the left carburetor and installed it, then moved on to the airbox.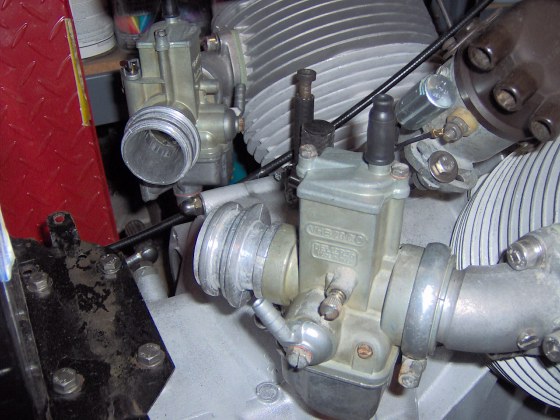 Cleaned and waxed the airbox and picked out the stainless hardware needed to attach it. Decided to use one of the three n.o.s. K&N filters made for the stock airbox that I have. Oiled it and set it aside to let any excess run off. Installed a new airbox boot to the carbs and then bolted on the back half of the airbox for a test fit.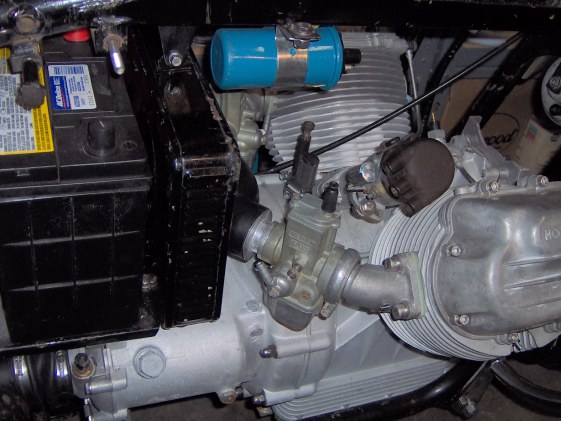 ---