2007 September 11: :
Created:
Updated:
First entry|Previous entry|Next entry|Last entry
---
Finished the wheel bearings, cleaning and repacking them before setting them back into place and reinstalling the seals. Polished the hub, rim and hub cover using Mother's aluminum polish and lots of elbow grease. Turned out pretty nice!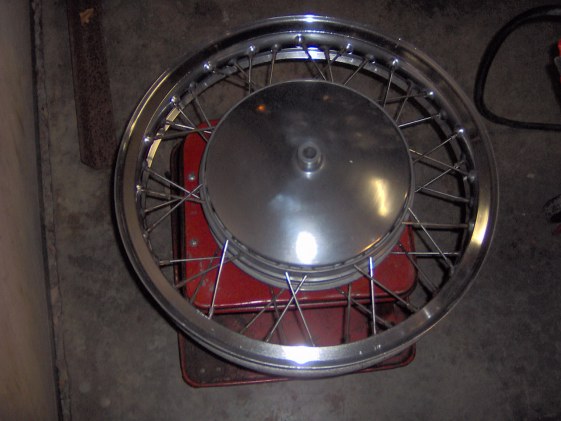 Disassembled the front brake assembly, greased all of the moving bits and then reassembled it. Hand polished the brake arms and installed them along with the tie rod. Didn't tighten these parts down because they'll likely have to be removed later. Next up - tire and tube, then the wheel goes on!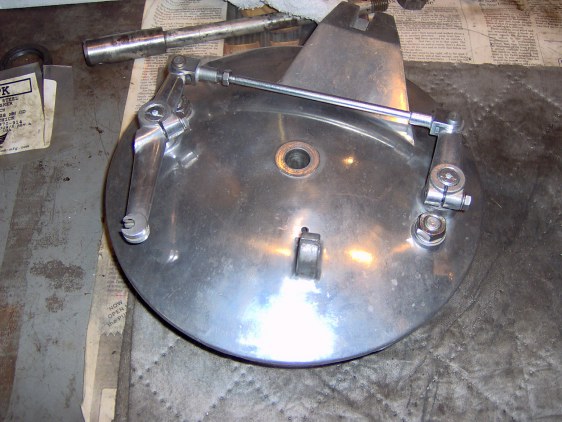 ---