2008 March 28: - :
Created:
Updated:
First entry|Previous entry|Next entry|Last entry
---
Stripped the Wixom saddlebags down to replace the rusty rivets, rotted seals and lights. Some of the rivets were a royal pain in the butt to remove, but eventually I got them all out. Cleaned the bodies and lids, polished the aluminum trims, hinges and latches. Laid out where the new beehive lights would go and drilled the necessary holes.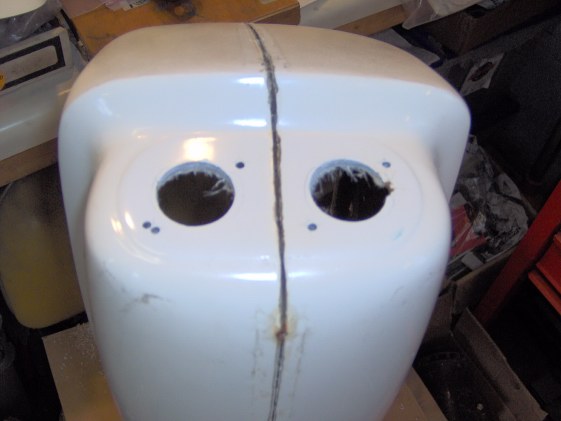 Applied a bead of silicone sealer around the hole and attached the light mounts.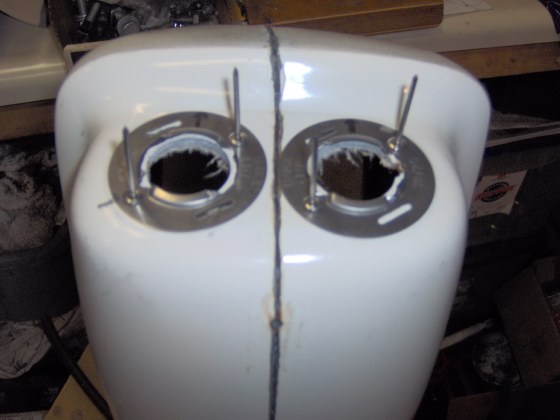 Lights twisted on, most of the hardware reattached.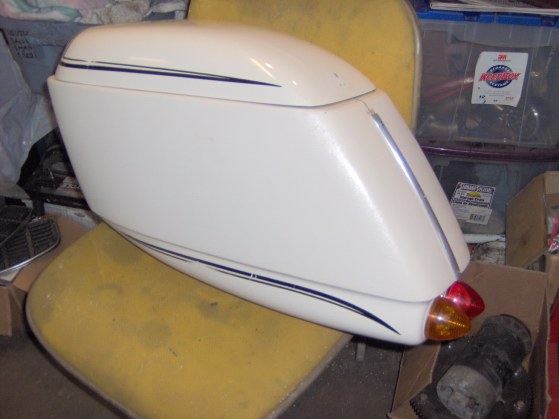 Still have to wire them up, but they look pretty cool! Waiting for the fairing to return from the painter and then I'll mount it up and begin wiring everything.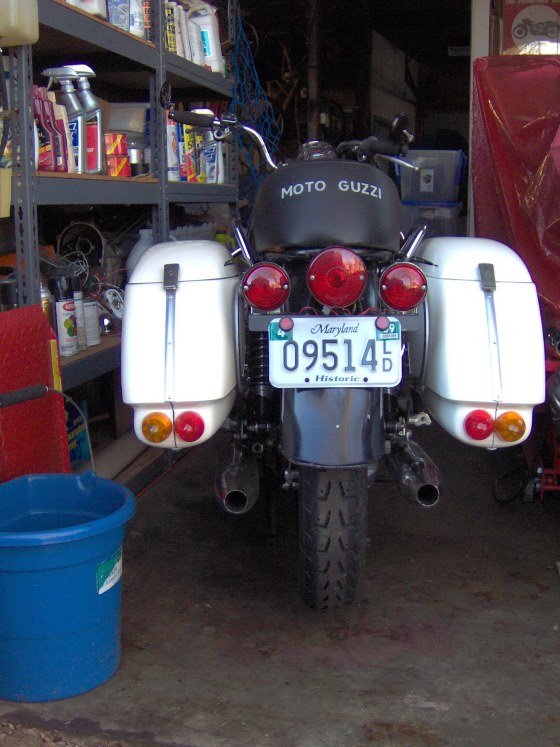 ---